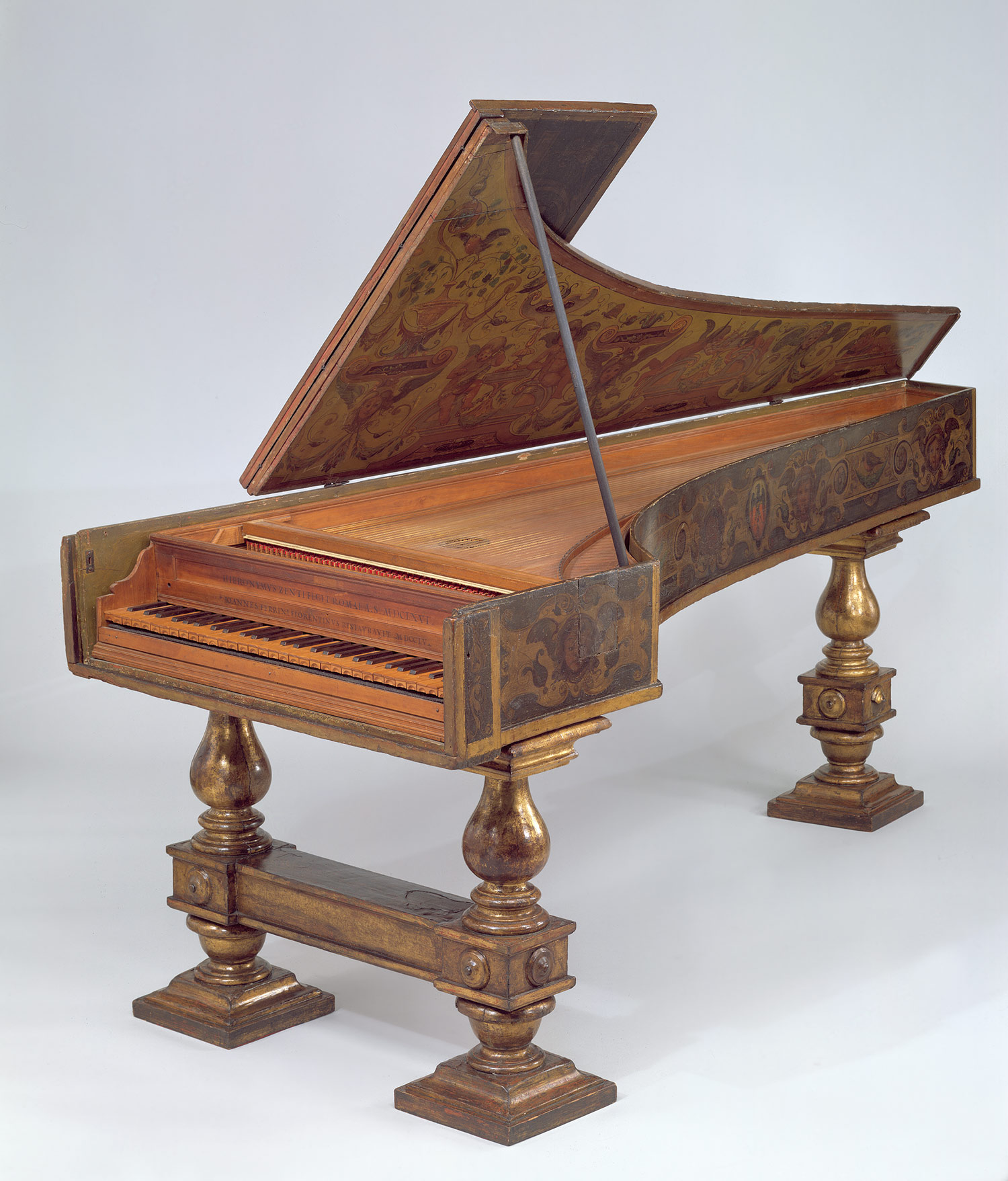 ---
---
Related Multimedia
Girolamo Frescobaldi (1583–1643), Toccata Prima (Libro Secondo): Partite Sopra l'Aria Della Romanesca. Girolamo Frescobaldi: Toccatas and Capriccios. Performed by Lionel Party. Desmar DSM–1013 (1978).
Harpsichord, 1666
Girolamo Zenti
Rome, Italy
Wood and various materials; L. of inner instrument 93 in. (236.2 cm), W. 33 1/4 in. (84.5 cm), D. 7 3/4 in. (19.6 cm)
The Crosby Brown Collection of Musical Instruments, 1889 (89.4.1220)

This large cypress instrument has two sets of unison strings, and, like most Italian harpsichords, can be removed from its outer painted case. An inscription explains that the instrument was restored in 1755 by Giovanni Ferrini, who replaced Bartolomeo Cristofori as Medici court harpsichord maker. Ferrini extended the range of its keyboard to the present GG–c'''. This harpsichord is one of only two that can be firmly attributed to Zenti.
Related