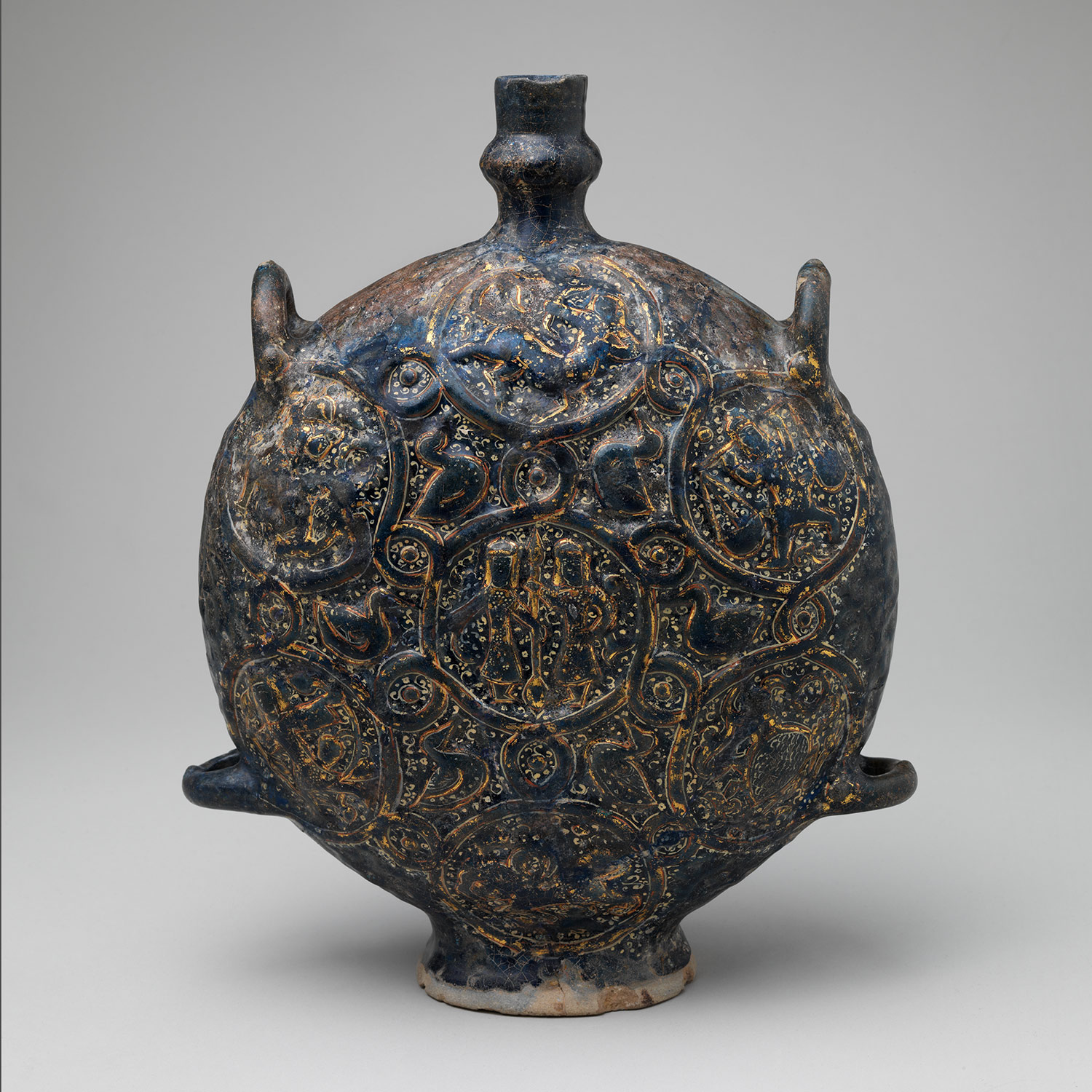 ---
Flask with Zodiac medallions, Ilkhanid period (1206–1353), first half of 14th century
Iran, Kashan
Stonepaste; molded, monochrome glazed; H. 12 in. (30.5 cm), W. 10 1/4 in. (26 cm)
Rogers Fund, 1957 (57.164)
This vessel takes the form of a pilgrim's flask, which has four lugs to attach cords for carrying it. All twelve of the Zodiac signs appear on its molded medallions, but the fact that Gemini and Sagittarius appear in the center suggest that it was made to commemorate a specific event, perhaps a marriage or the birth of a child.
Libra (al-mizan, "the scale") is usually a straightforward image of a balance with its two pans suspended from chains secured at the sides of a central shaft. Traditionally, the pans are shown empty, but sometimes the features of a human face are scratched into the surfaces of the two pans. This variation has no apparent astrological meaning and is almost certainly decorative.
Said the Wise Abu Macshar: "Those who are born in this decade have a fair complexion with a tendency to redness. They are tall, and have a long neck, a small head, broad shoulders, and short forearms. They have a sharp mind, but they are stubborn. They have a strong heart and they like other people. They have a mark on their face, nose, and head, and a scar on their hips and feet. Allah the highest knows more..."
Related