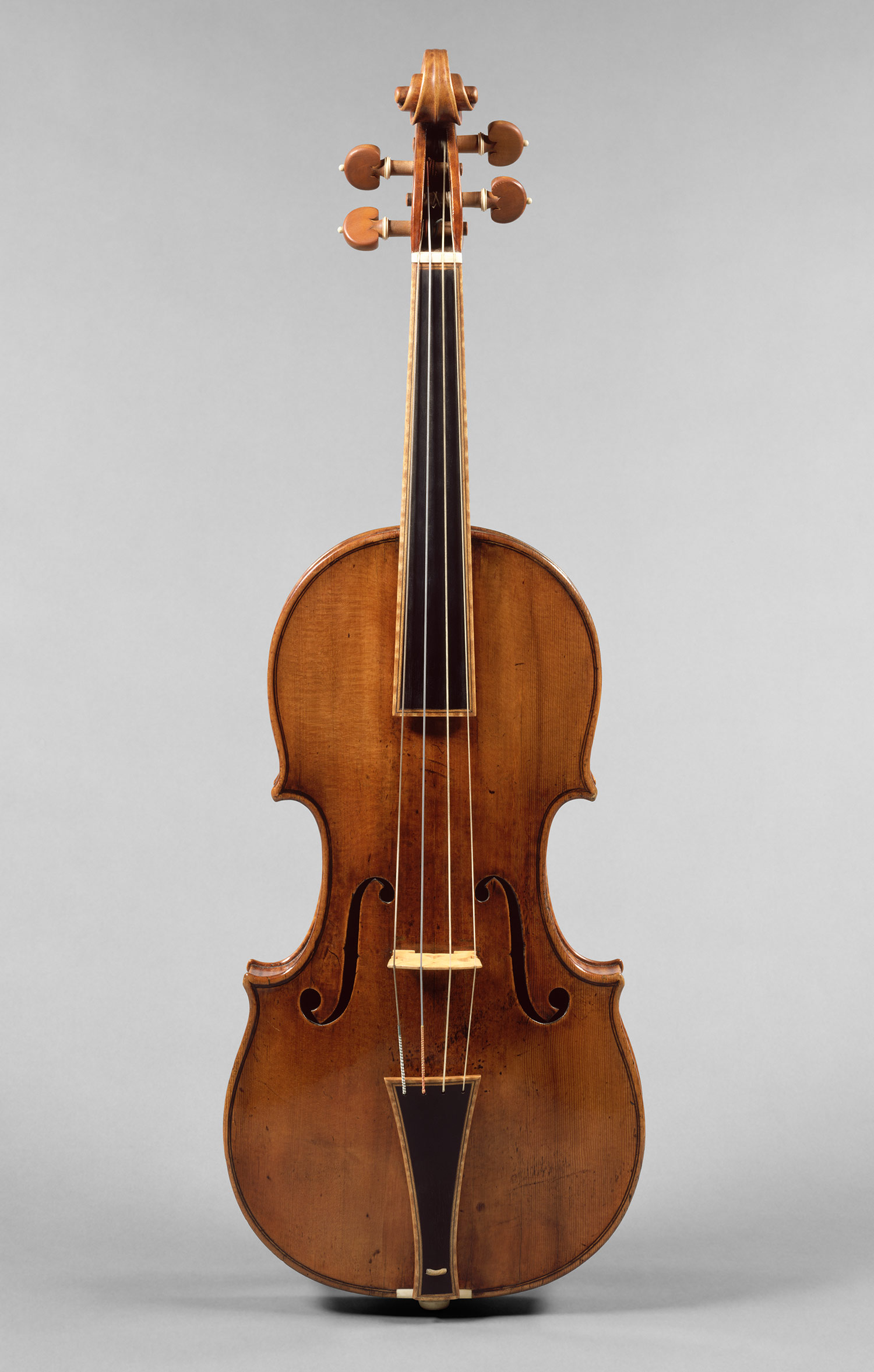 ---
---
Related Multimedia
Carlo Ambrogio Lonati (ca. 1645–ca.1712), "Prelude." Performed by Jörg-Michael Schwarz and recorded at The Metropolitan Museum of Art in February of 2010.
Violin, 1693
Made by Antonio Stradivari (Italian, 1644–1737)
Cremona, Italy
Wood; L. 23 1/4 in. (59.4 cm), W. 7 3/4 in. (19.7 cm)
Gift of George Gould, 1955 (55.86a–c)

This violin made by Antonio Stradivari is the only one in existence that has been restored to its original Baroque form. Before modification to produce a louder, more brilliant tone and to extend the left-hand technique to higher positions, Baroque violins had gut strings, a short fingerboard, and a neck angled back only slightly from the body. Today, few fine violins show these original features.
Related