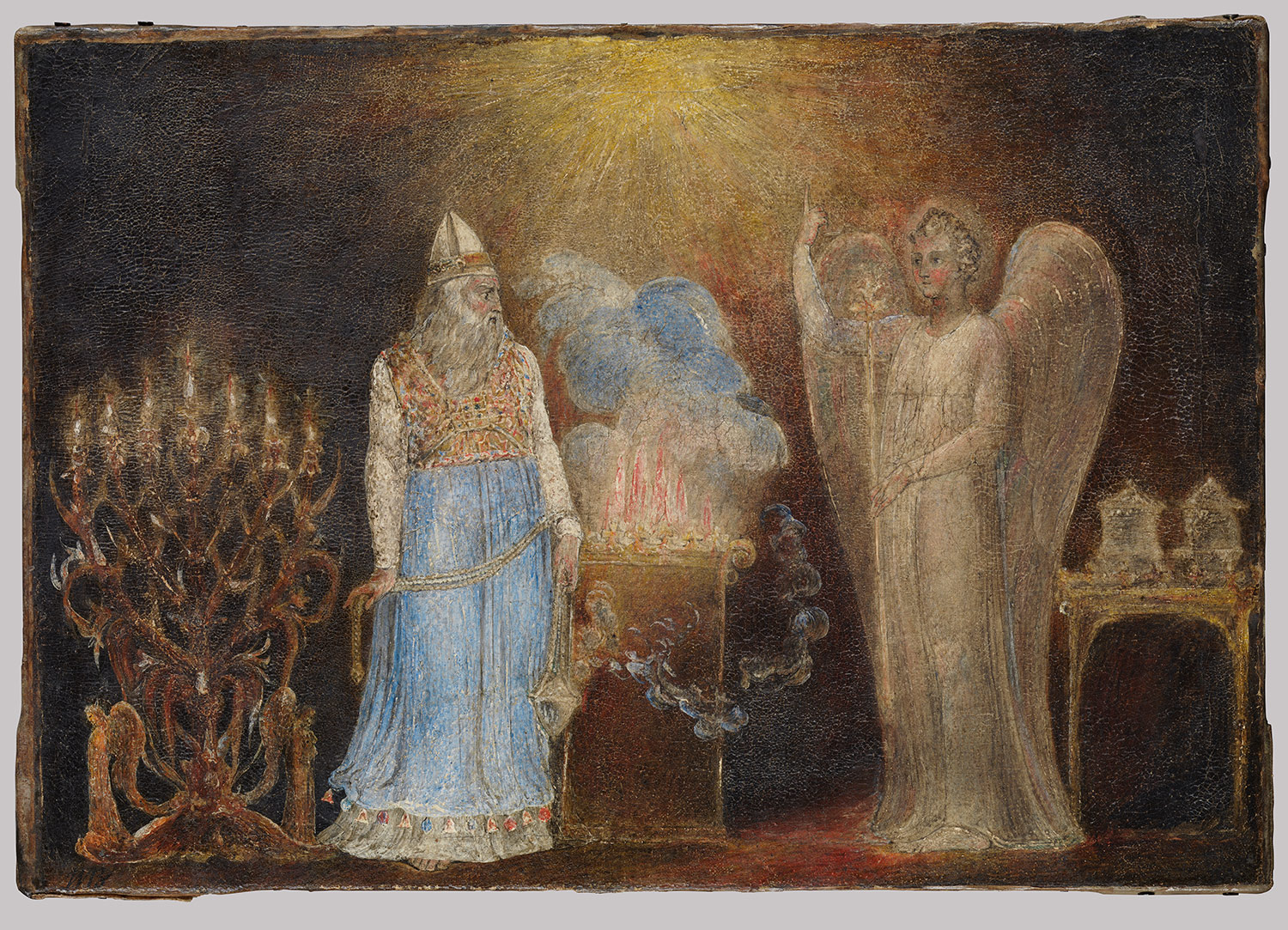 ---
The Angel Gabriel Appearing to Zacharias, ca. 1799–1800
William Blake (British, 1757–1827)
Pen and black ink, tempera and glue size on canvas

10 1/2 x 15 in. (26.7 x 38.1 cm)
Bequest of William Church Osborn, 1951 (51.30.1)
Blake illustrates verses from Luke (1:5–13) that describe Gabriel's announcement:
"And there appeared unto him an angel of the Lord standing on the right side of the altar of incense. And when Zacharias saw him, he was troubled, and felt fear upon him. But the angel said unto him, Fear not, Zacharias: for thy prayer is heard; and thy wife Elizabeth shall bear thee a son, and thou shalt call his name John."
The priest's fear and astonishment in the face of the heavenly apparition are vividly described, as are the details of his colorful costume and the furniture of the Temple. Clouds of bubbles from the burner Zacharias holds join the smoke and flames from the fire on the altar of incense.
The picture belonged to an important commission. It is one of fifty Old and New Testament subjects ordered from the artist in 1799 by his principal patron, Thomas Butts, a clerk in the war office.
Related