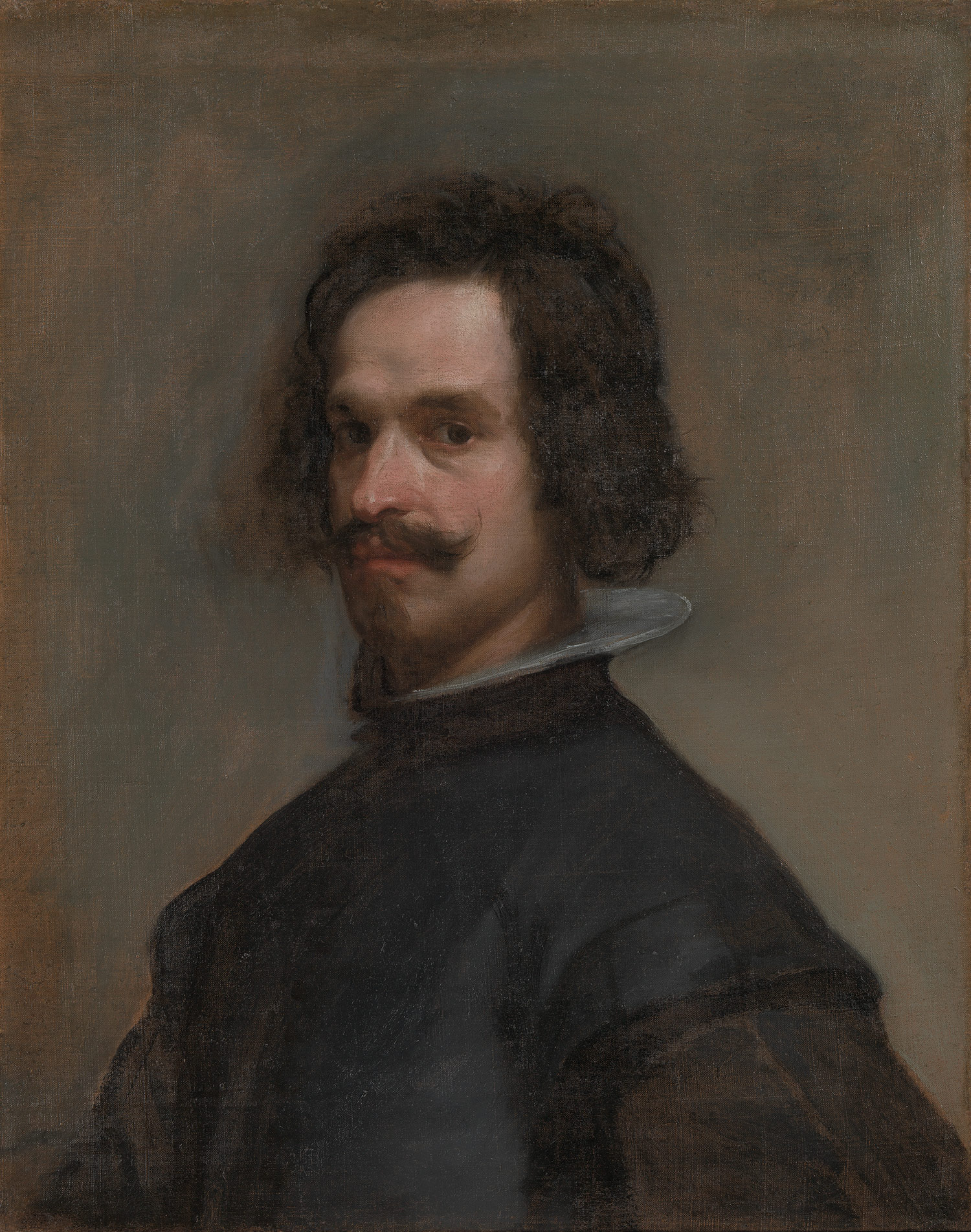 ---
---
Related Multimedia
Thomas P. Campbell (Director), Keith Christiansen (Department of European Paintings) and Michael Gallagher (Sherman Fairchild Paintings Conservation Center) discuss Velázquez's Portrait of a Man (49.7.42) (2009).
Portrait of a Man, ca. 1630
Velázquez (Diego Rodríguez de Silva y Velázquez) (Spanish, 1599–1660)
Oil on canvas

27 x 21 3/4 in. (68.6 x 55.2 cm)
The Jules Bache Collection, 1949 (49.7.42)
This arresting portrait was long thought to be a self-portrait of Velázquez. The same sitter appears as a bystander in Velázquez's famous Surrender of Breda in the Prado, Madrid; that bystander, too, was long identified as a self-portrait, but the matter is not clear. The Surrender of Breda was painted in 1634–35 and this portrait, which is an informal study rather than a highly finished work, must have been painted by Velázquez about the same time.
This work of art also appears on Connections: Virtuosity
Related