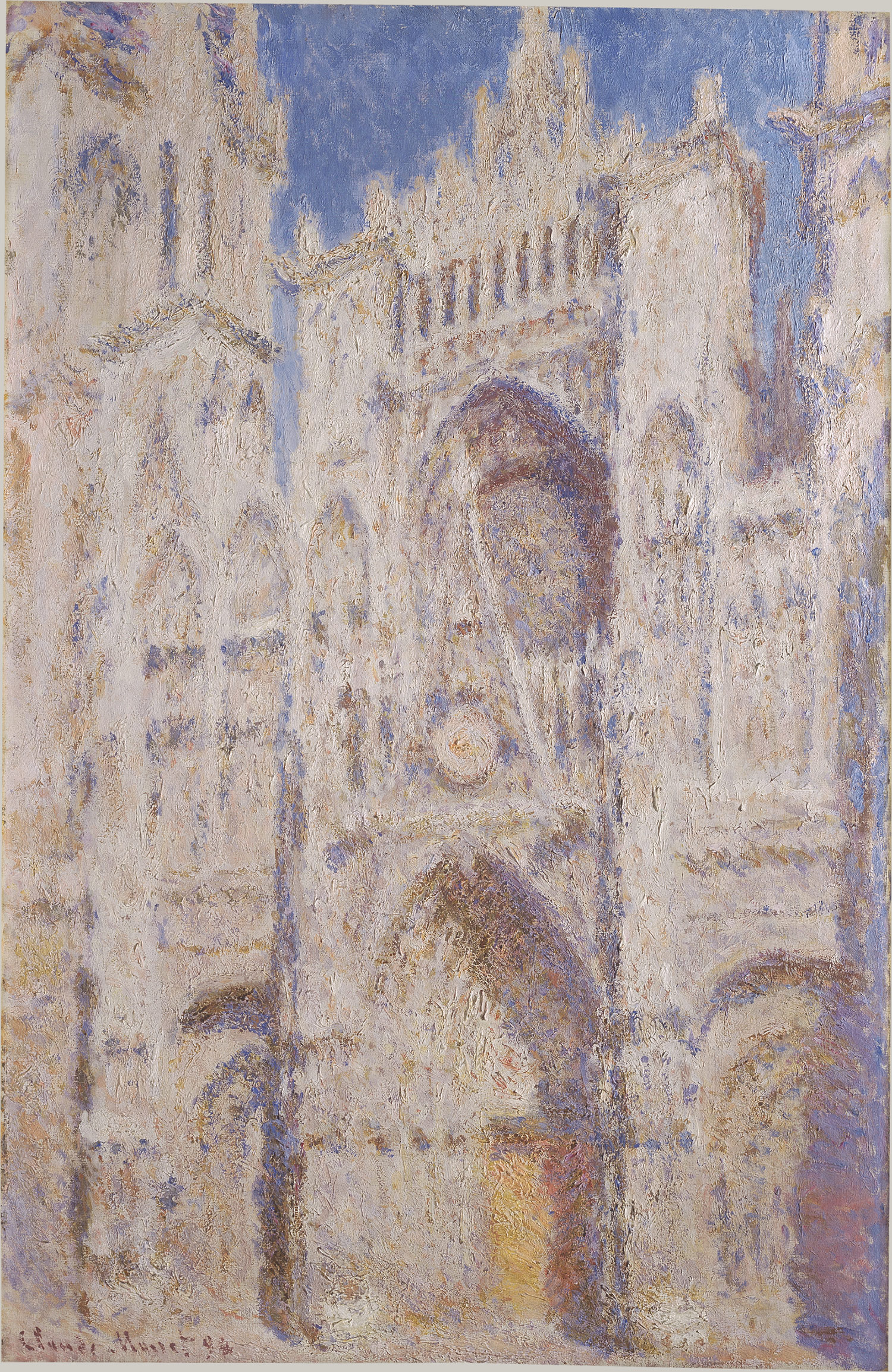 ---
Rouen Cathedral: The Portal (Sunlight), 1894
Claude Monet (French, 1840–1926)
Oil on canvas; 39 1/4 x 25 7/8 in. (99.7 x 65.7 cm)
Signed and dated (lower left): Claude Monet 94
Theodore M. Davis Collection, Bequest of Theodore M. Davis, 1915 (30.95.250)
In 1892–93, Monet painted more than thirty views of Rouen Cathedral. Moving from one canvas to another as the day progressed, Monet painted the facade with highly textured brushstrokes that both convey the aspect of sculpted stone and make the atmosphere and light palpable.
The pictures in the series are more than a record of the cathedral's appearance at different times of the day; they are the record of the artist's subjective experience of light and atmosphere. Monet finished the works in his studio at Giverny, carefully adjusting the pictures both independently and in relation to each other.
In 1895, Monet successfully exhibited twenty of his cathedral pictures at Durand-Ruel's gallery in Paris. This one was titled Le Portail (Soleil), or The Portal (Sunlight).
This work of art also appears on Connections: Light
Related