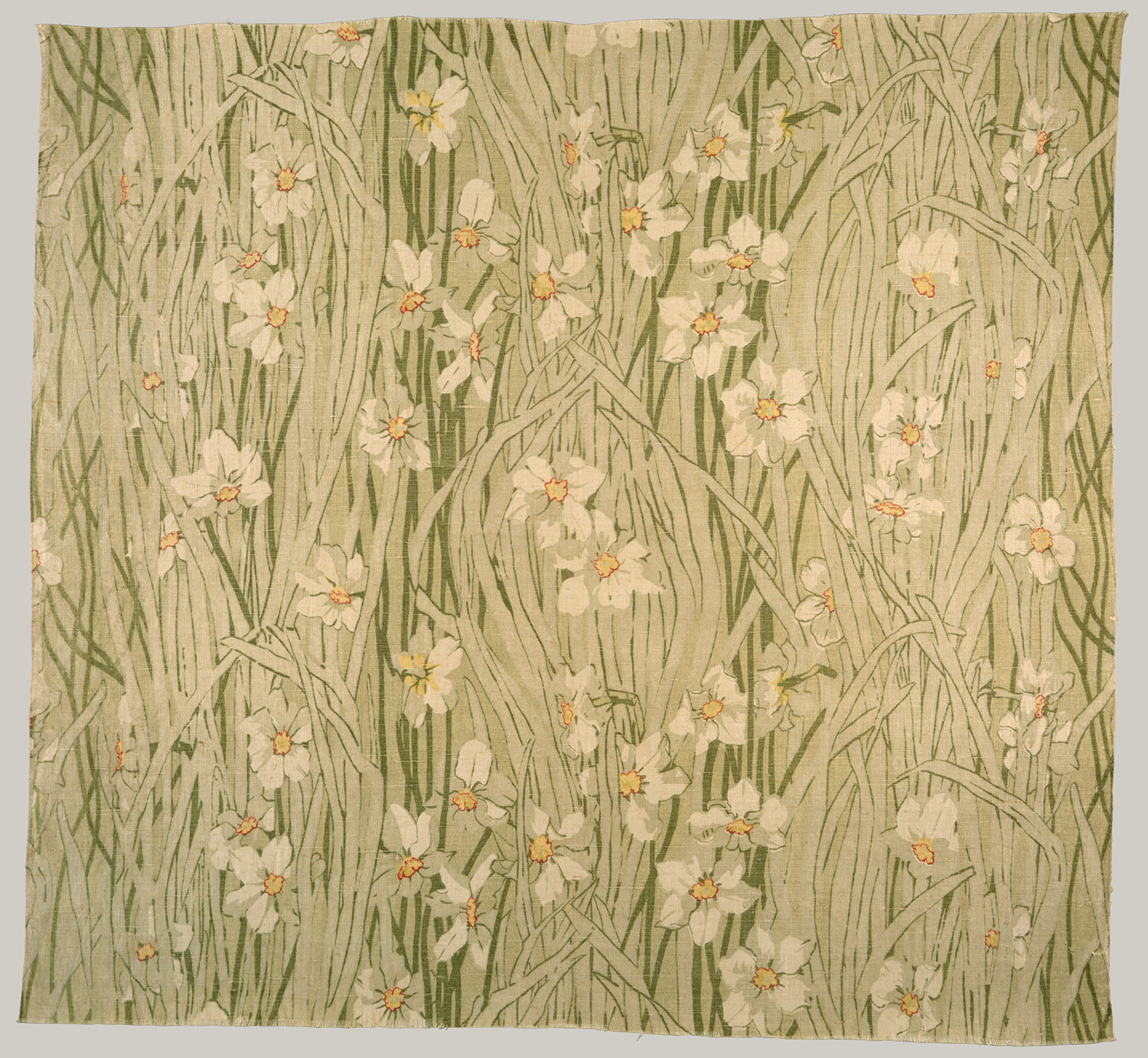 ---
Poet's–narcissus textile, 1883–1900
Associated Artists (New York City, 1883–1907)
Printed linen; 28 1/2 x 30 in. (72.4 x 76.2 cm)
Gift of Mrs. Boudinot Keith, 1928 (28.70.5)

The poet's-narcissus pattern was probably inspired by Wheeler's own garden at Nestledown, her home in Jamaica, Long Island. Wheeler wrote that she planted a large bed of flowers there near a "sluggish brook and a ferny swamp … It came to me to utilize this place by transplanting into it an army of poet's narcissus which regularly every spring budded on the lawn in millions … the swampy ground was, and is, every recurring spring, covered with a blanket of creamy white blossoms." The blanketing effect is captured in this densely composed print, drawn so as to disguise the pattern's repetition. This is the only known design by Associated Artists printed on linen; the natural ground color and irregular surface texture may have been intended to create an unpretentious, "homespun" look, in keeping with the tenets of the Arts and Crafts movement.
Related