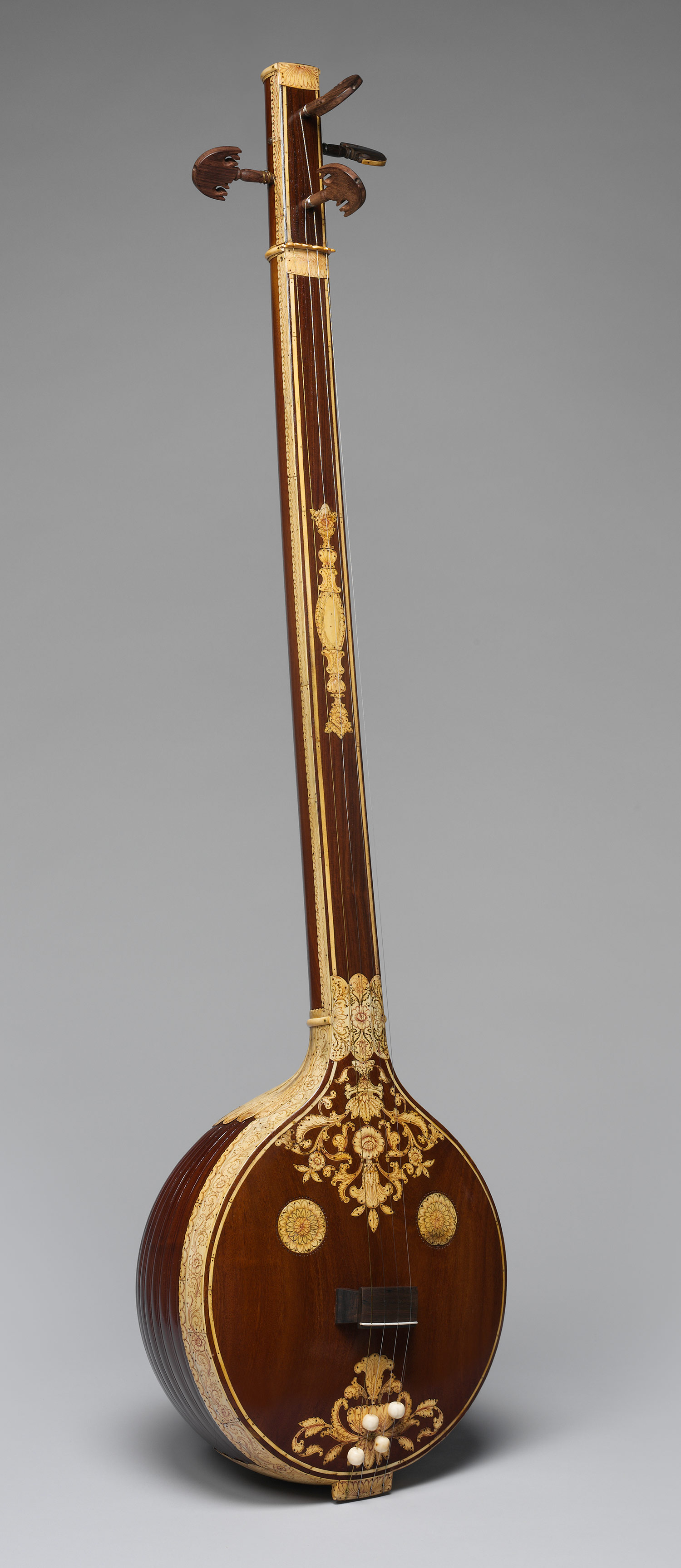 ---
---
Related Multimedia
Tanpura demonstration by Benjamin Stewart. Filmed in the gallery for the art of Mughal South Asia and Later South Asia at The Metropolitan Museum of Art on May 13, 2013.
Tanjore tambura (male), early 19th century
India
Gourd, wood, metal, bone

W. 15 in. (38.1 cm), D. 10 in. (25.4 cm), L. 57 1/2 in. (146.1 cm)
Purchase, Frederick M. Lehman Bequest, 2008 (2008.141.2a,b)
This tambura is the larger in a set of two and referred to as the male. It is decorated with ivory inlay on a dark wood body. Its resonator is made from a single piece of wood, but carved to resemble bodies made of strips. This instrument was part of the collection of Y. G. Srimati, an Indian dancer and singer. She danced for Mohandas and Kasturba Gandhi and sang bhajans (devotional songs) at his prayer meetings in Madras in 1936.
Related