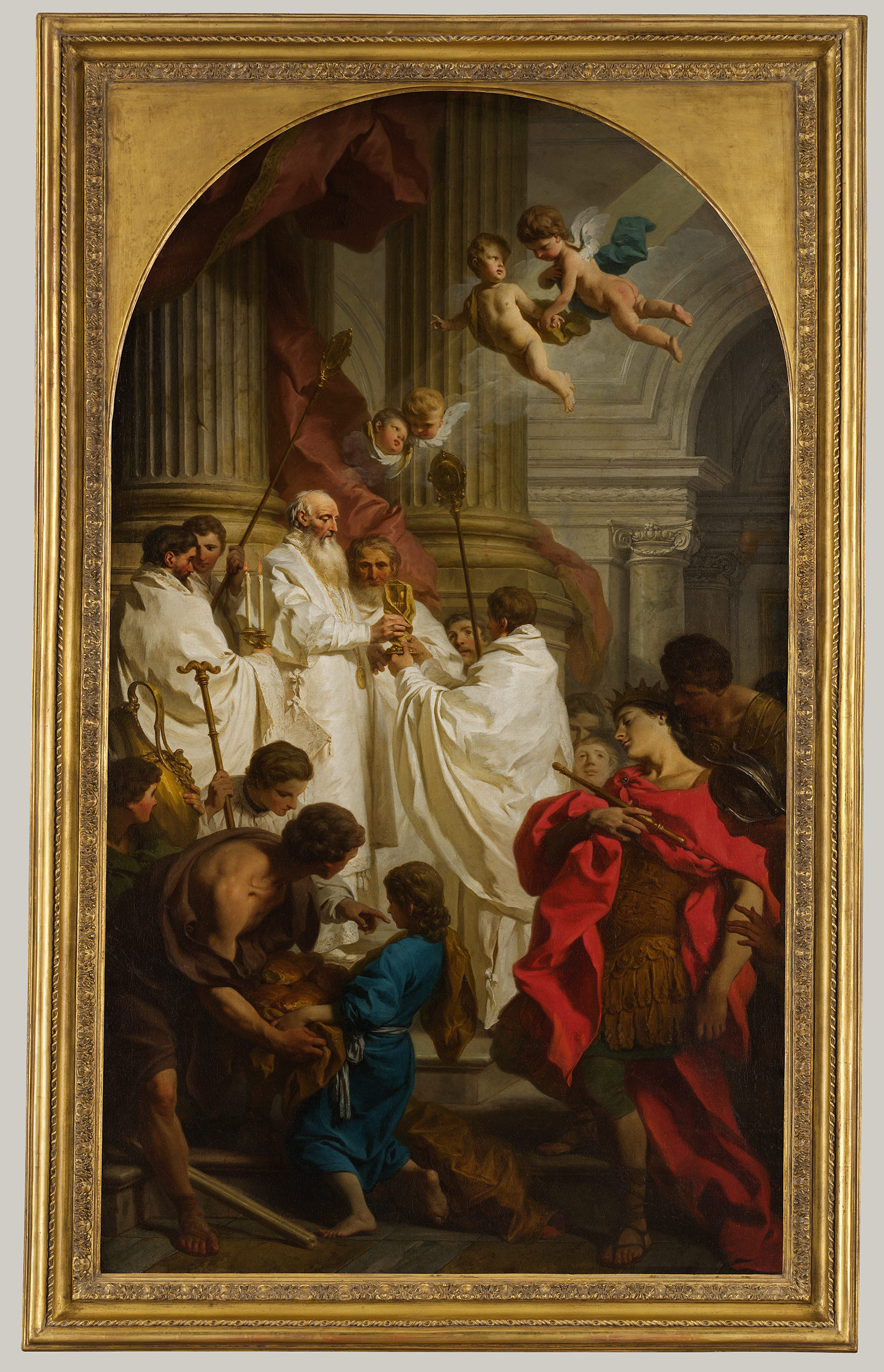 ---
The Mass of Saint Basil, 1746
Pierre Hubert Subleyras (French, 1699–1749)
Oil on canvas; 54 x 31 1/8 in. (137 x 79 cm)
Wrightsman Fund, 2007 (2007.166)


This exceptionally beautiful work is a modello for Pierre Subleyras's most important commission, a mosaic altarpiece for Saint Peter's in Rome. He retained the modello for himself and prominently showed it in a painting he made of his studio in 1747–49 (Akademie der Bildenden Künste, Vienna). The rare subject concerns Saint Basil the Great (ca. 330–379), archbishop of Caesarea, and his resistance to the Arian emperor Valens. The emperor, having failed to banish the refractory bishop, came with his retinue to hear Basil celebrate mass on the Feast of the Epiphany. According to the funeral oration of Basil's friend Saint Gregory of Nazianzus, Valens was "struck . . . by the angelic rather than human order which pervaded the sanctuary. . . . Overcome by human weakness, his eyes were affected with dimness and giddiness." In Subleyras's painting, Basil stands surrounded by priests in a church interior lit by a shaft of light, as Valens swoons at the right.

Because he spent virtually the whole of his career in Rome, Subleyras is not as well known today as many of his French contemporaries. An artist of high seriousness and exquisite sensibility, he is the middle term between Poussin and David.
Related