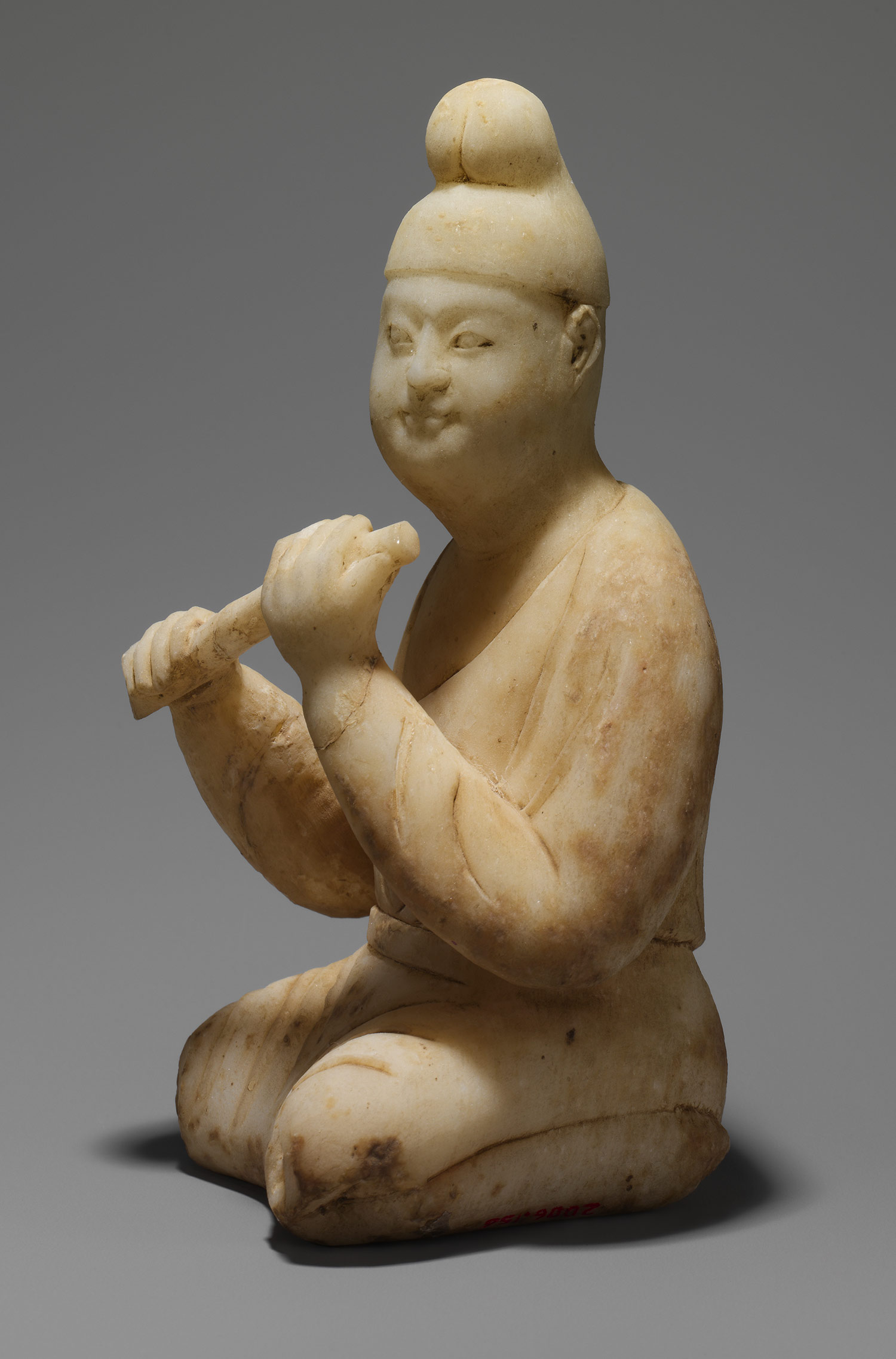 ---
Seated Musician, Tang dynasty (618–906)
China
Marble; H. 5 1/2 in. (14 cm), W. 3 1/8 in. (7.9 cm), D. 2 3/4 in. (7 cm)
Purchase, Friends of Asian Art Gifts, 2006 (2006.156)
The amiable flute (chi) player is poised in anticipation of bringing the instrument to his lips. The chi was the predecessor of the two types of flute used in Chinese music today—the end-blown, vertically held xiao and the transverse flute depicted here, which is now known as the dizi.
Although most likely a mingqi tomb figurine, the kneeling musician is made of marble instead of earthenware, indicating the wealth of the tomb occupant. Probably part of a larger musical ensemble, the performer and his role are based on the world of the living.
During the Tang dynasty, music was enjoyed privately as well as used on public occasions. Musicians were at times employed at personal parties and banquettes, but it was just as likely that hosts and guests would enjoy displaying their musical talents for each other. At Buddhist festivals, musicians would ride on wagons or ships to entertain the crowds as they passed. At imperial feasts, the performance of Nine Ensembles was the most anticipated of acts. Two Chinese music and dance troupes would perform along with seven foreign troupes from India, Korea, and kingdoms in Central Asia.
Related