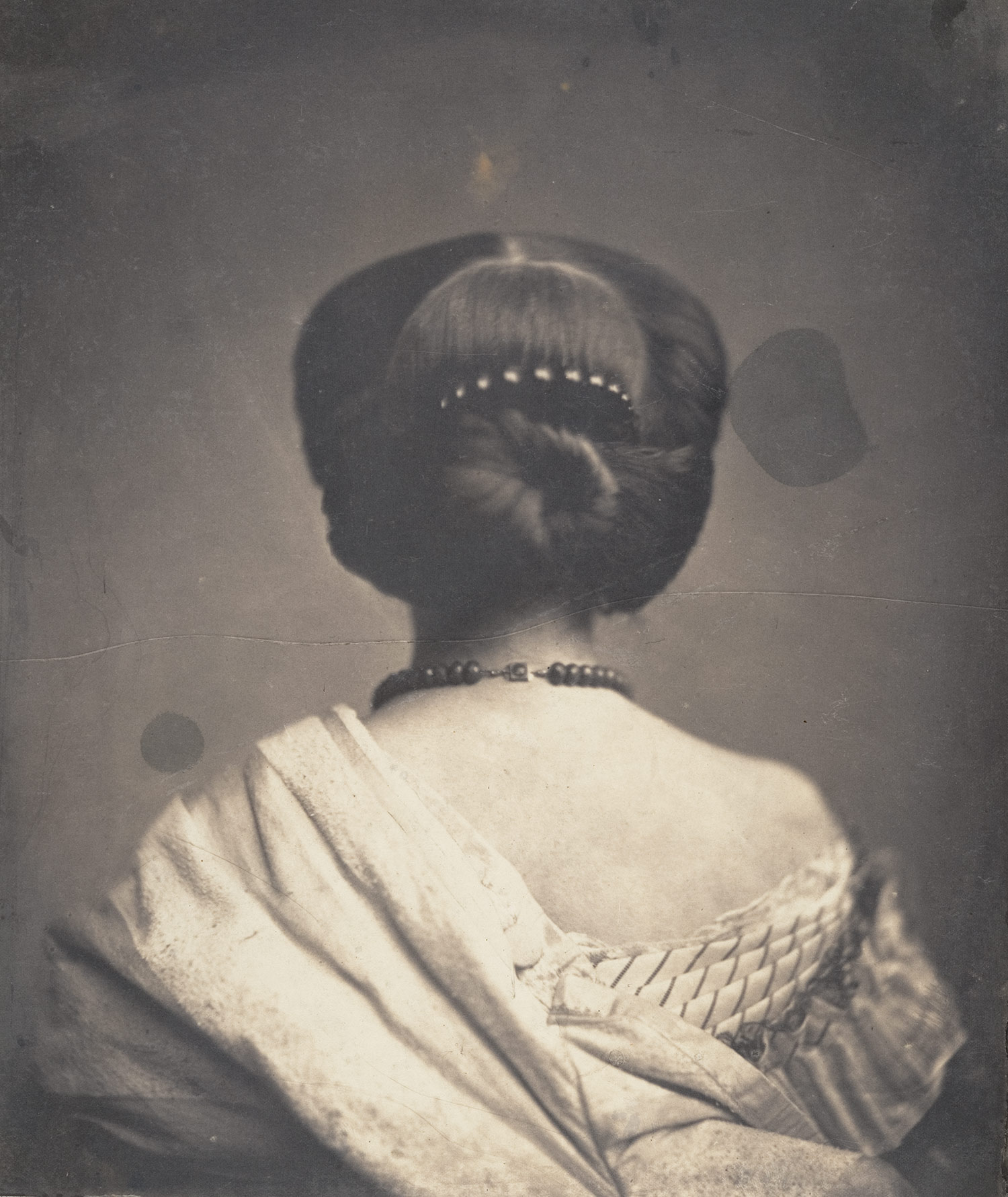 ---
---
Related Multimedia
Philippe de Montebello (Director Emeritus) and Malcolm Daniel (Department of Photographs) discuss Woman Seen from the Back (2005.100.1) (July 2008).
Woman Seen from the Back, ca. 1862
Onésipe Aguado (French, 1827–1894)
Salted paper print from glass negative
Gilman Collection, Purchase, Joyce F. Menschel Gift, 2005 (2005.100.1)
This picture is at once a portrait, a fashion plate, and a jest. The elaborate chignon (obviously the handiwork of a skillful maid), the discreet jewelry, and the luxurious fabrics all indicate a woman of rank, the epitome of comme il faut. Although we may be curious to know who she is, her identity may be of less importance than the compelling sense of mystery she projects. A companion image showing the same woman in profile reveals a troubled countenance and a receding chin.
Virtually unknown and uncelebrated before appearing on the cover of The Waking Dream, the catalogue of the Metropolitan's 1993 exhibition of masterpieces from the Gilman Paper Company Collection, Aguado's picture is now recognized as among the most elegant and enigmatic portraits of its time.
This work of art also appears on Connections: Anonymous
, Bad Hair
, The Ideal Woman
Related