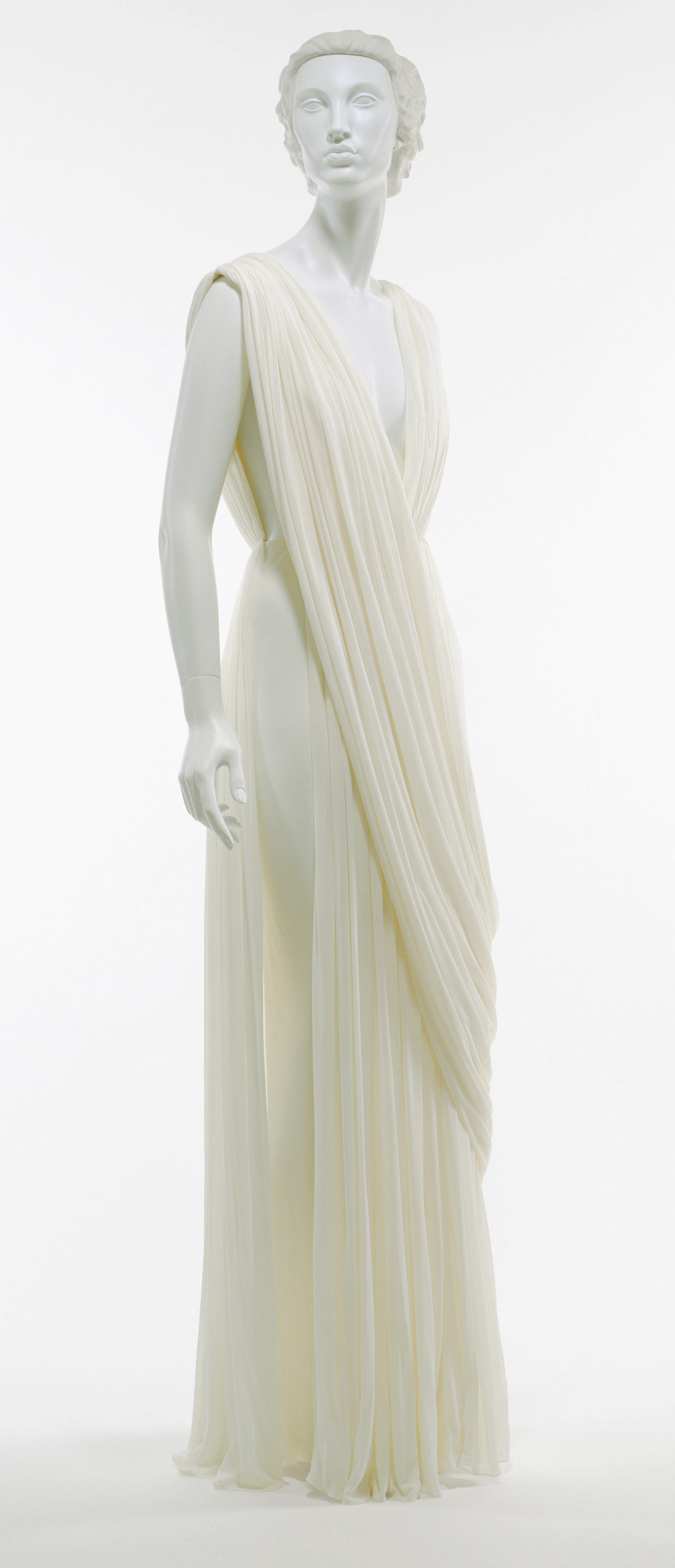 ---
---
Related Multimedia
Philippe de Montebello (Director Emeritus) and Harold Koda (The Costume Institute) discuss Evening Gown (1994.192.12) (July 2008).
Evening gown, ca. 1965
Madame Grès (French, 1903–1993)
White silk jersey; L. at center back 44 in. (111.8 cm)
Gift of Mrs. Oscar de la Renta, 1994 (1994.192.12)
The collections of Madame Grès were prized for the pleated silk jersey gowns that ended each of her shows. With their himation-like draped swags, these designs are a relaxed version of the fine dense pleating that generally covers her fitted, highly structured bodices. The technical virtuosity incorporated in the draping is revealed only on close study of this example. The swags are both continuous and unbroken panels of fabric that incorporate the right fronts and backs of the gown. In her neoclassicism, Grès conformed to the antique notion of uninterrupted lengths of cloth, stitched but not cut into shape. From her earliest work, Grès introduced windows onto the body with cutouts that bared the back and midriff. The dense draping of the handkerchief-weight jersey in the gown provides carefully positioned coverage. At either side of the hips and legs, however, only a taut layer of fabric is provided for a sensuous disclosure of the body's contours.
This work of art also appears on Connections: White
Related