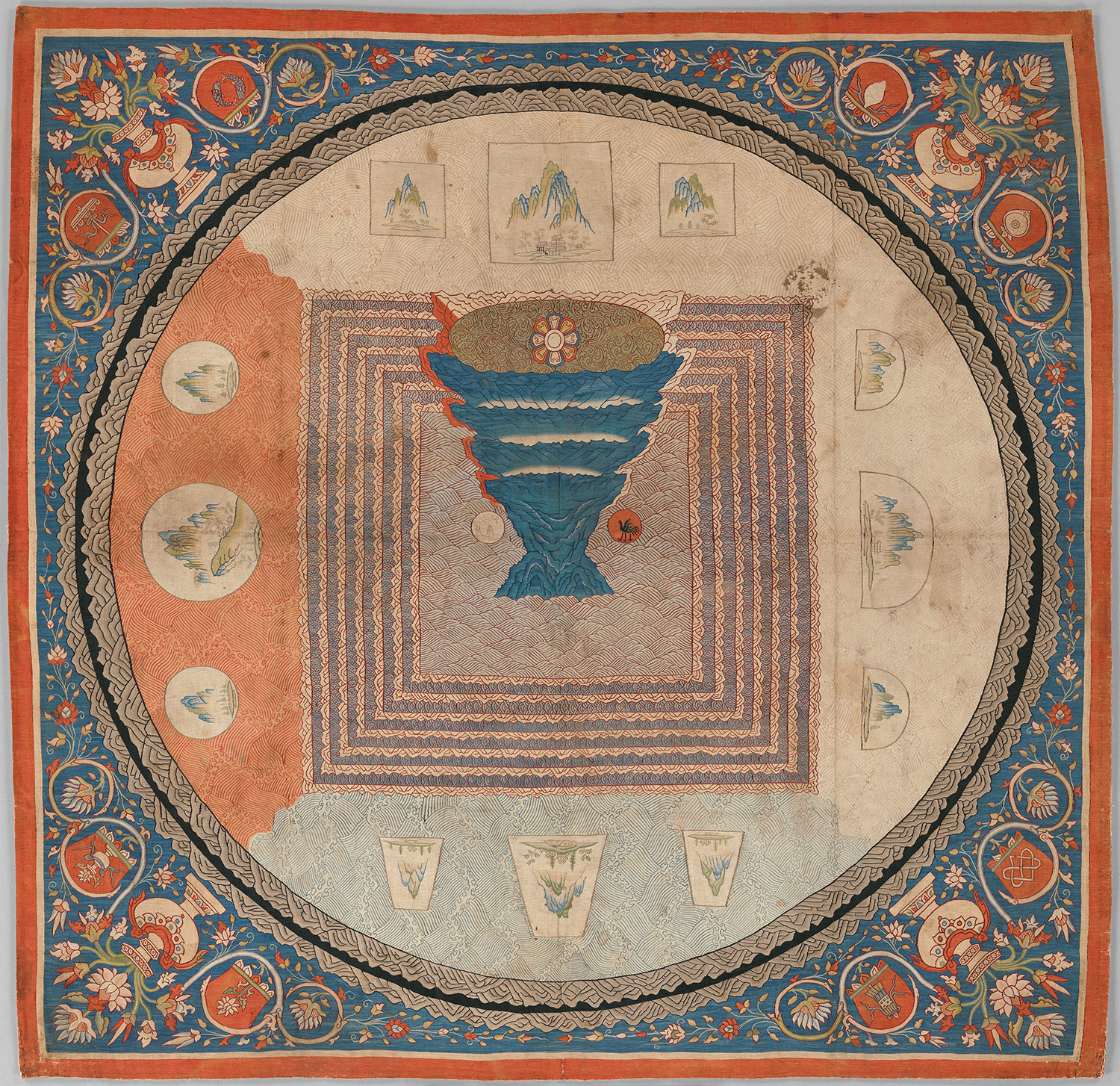 ---
---
Related Multimedia
Philippe de Montebello (Director Emeritus) and James C. Y. Watt (Department of Asian Art) discuss Cosmological Mandala with Mount Meru (1989.140) (July 2008).
Cosmological Mandala with Mount Meru, Yuan dynasty (1271–1368)
China
Silk tapestry (kesi); 33 x 33 in. (83.8 x 83.8 cm)
Purchase, Fletcher Fund and Joseph E. Hotung and Michael and Danielle Rosenberg Gifts, 1989 (1989.140)
This mandala is in the form of the Tibetan cosmological diagram. In the center is Mount Meru, the axis of the cosmos, surrounded by oceans and mountains of the four quarters. The work is typical of the Mongol Yuan period in China: technically superb, while stylistically and iconographically eclectic—Indian, Tibetan, and Chinese elements are all present.
Related