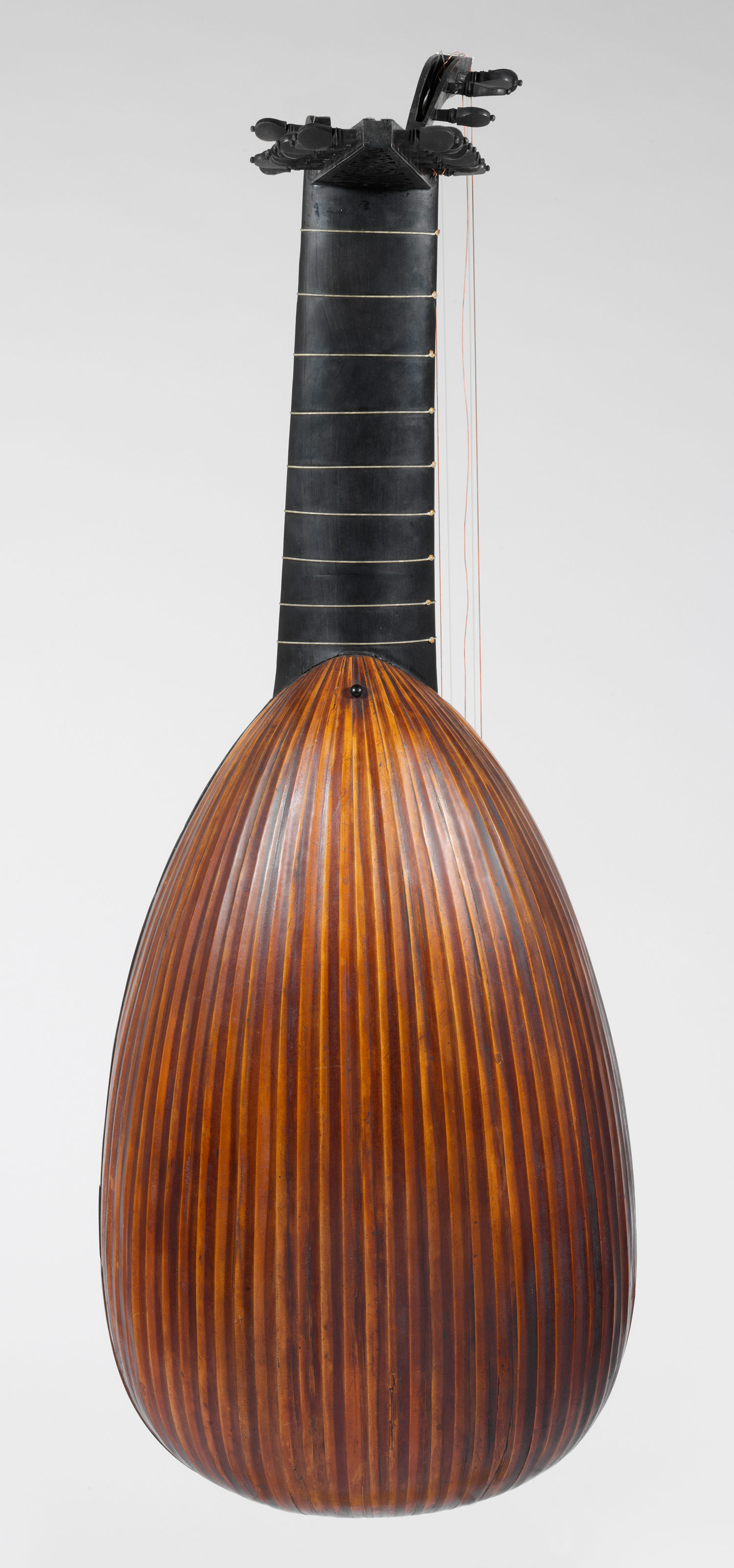 ---
---
Related Multimedia
Silvius Leopold Weiss (1687–1750), "Menuet". Performed by Dennis Cinelli. Darren O'Neill, engineer. Recorded at The Metropolitan Museum of Art on June 11, 2007.
Lute, late 16th century
Attributed to Wendelin Tieffenbrucker, Padua
Yew, spruce, ebony, maple

L. 23 in. (56 cm)
Purchase, Gift of Mr. and Mrs. Robert P. Freedman, by exchange, 1989 (1989.13)
The Tieffenbrucker family was among the most important dynasties of the lute-making craft during the Italian Renaissance. The family migrated from the little town of Tieffenbruck in Bavaria to Venice at the beginning of the sixteenth century, and became the cornerstone of the lute-making industry there. This lute was built as a bass instrument, which originally had eight or ten courses (groups of strings meant to be played together) and was modified in the eighteenth century to thirteen courses. The back is made of thirty-seven bicolor yew ribs. The large number of ribs, as well as the wood choices, are distinctive innovations introduced by the Tieffenbruckers.
Related