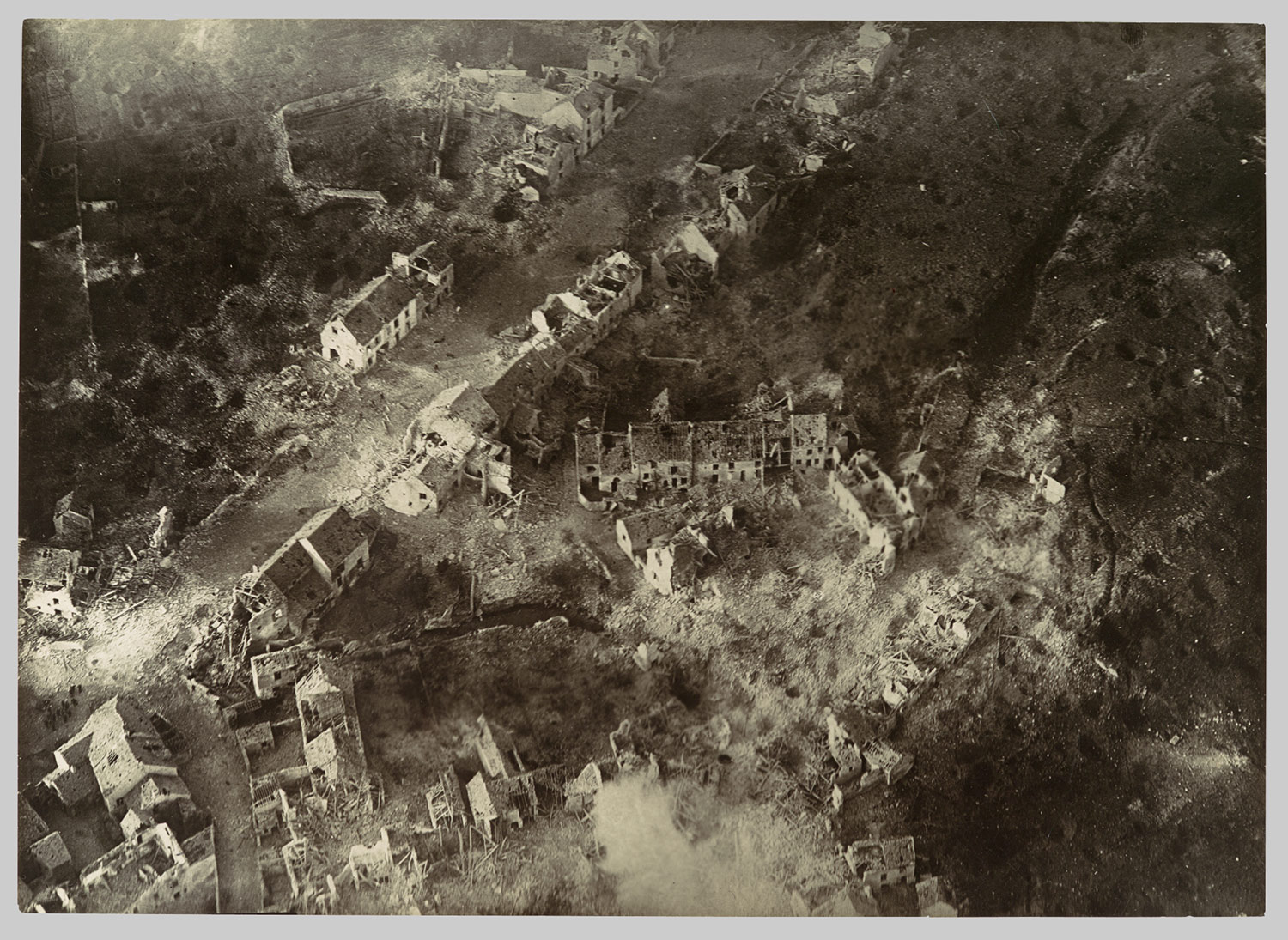 ---
Vaux #2, After Attack, 1918
Edward J. Steichen (American, born Luxembourg, 1879–1973)
Gelatin silver print

6 1/4 x 8 5/8 in. (15.8 x 21.9 cm)
Ford Motor Company Collection, Gift of Ford Motor Company and John C. Waddell, 1987 (1987.1100.109)
Printed with permission of Joanna T. Steichen.
Edward Steichen fled Paris for New York in the autumn of 1914 at the onset of World War I. Three years later, he returned to France, wanting to become "a photographic reporter, as Mathew Brady had been in the Civil War." Steichen made aerial photographs for the U.S. Army's air reconnaissance division; his pictures were used to survey enemy territory, record enemy movements, and locate gun encampments.
A small village made up of stone houses, Vaux had been occupied by the Germans since the beginning of June 1918. With the aid of the local stonemason, the Second Division of the U.S. Marines drew up plans for an artillery barrage to retake the town building by building. The battle began at dawn on July 1, and the Marines reclaimed the village by noon the same day, effectively blocking the German advance on Paris.
Related