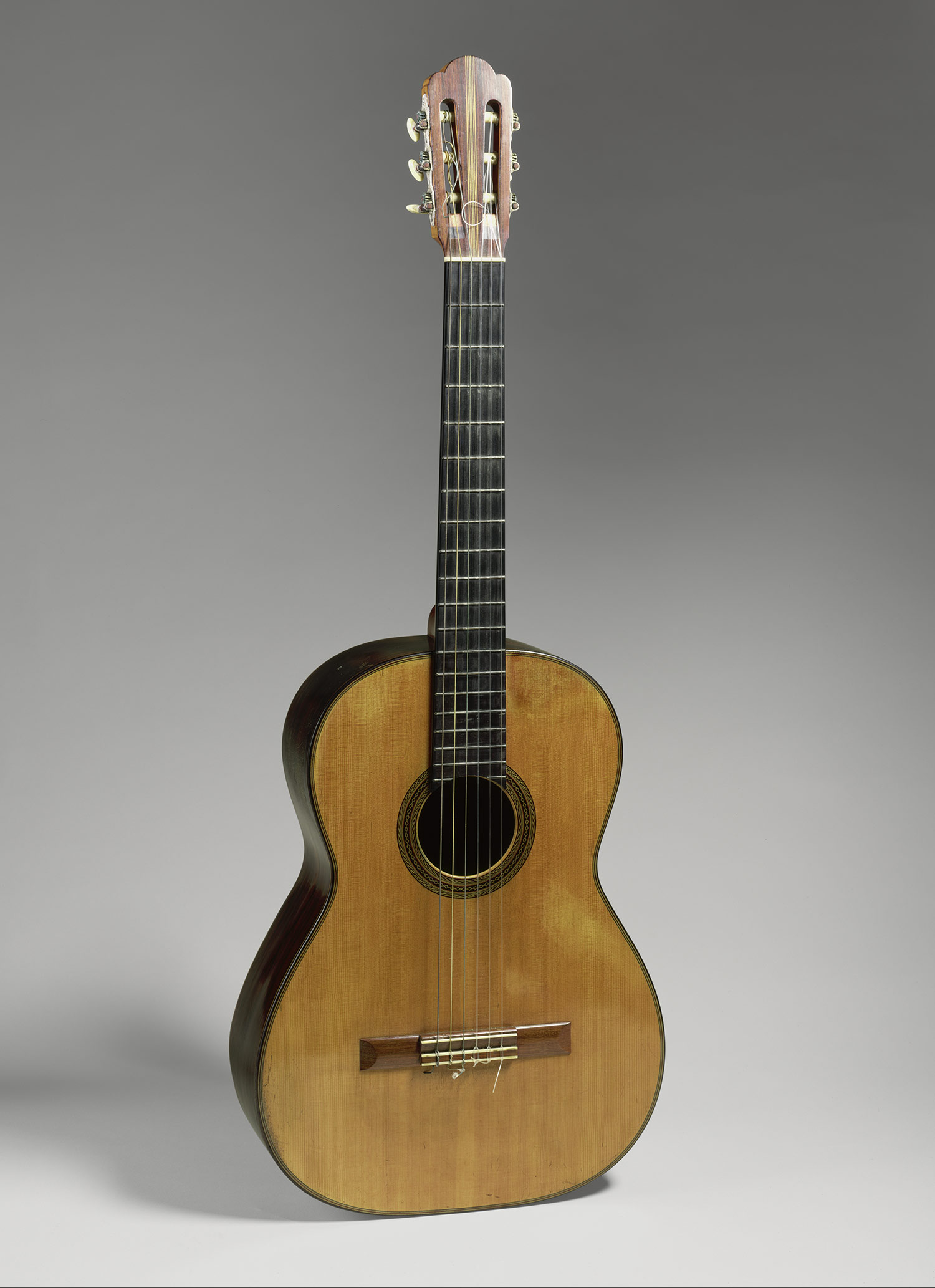 ---
---
Related Multimedia
Philippe de Montebello (Director Emeritus) and J. Kenneth Moore (Department of Musical Instruments) discuss Guitar (1986.353.1) (July 2008).
Guitar, 1937
Hermann Hauser (German, 1882–1952)
Germany (Munich)
Spruce, rosewood, and mahogany; L. 38 7/8 in. (97.7 cm)
Gift of Emilita Segovia, Marquesa of Salobreña, 1986 (1986.353.1)
Based closely on Spanish models, this guitar replaced the Ramírez guitar (1986.353.2) as Andrés Segovia's principal concert instrument in 1937. He used this instrument for concerts and recordings until 1962 and once called it the "greatest guitar of our epoch." It is said that Hauser brought instruments to Segovia for twelve successive years but that none pleased the virtuoso until he tried this one. The two-piece back and sides are of Brazilian rosewood, the two-piece top is of spruce.
This work of art also appears on 82nd & Fifth: 1986.353.1
Related