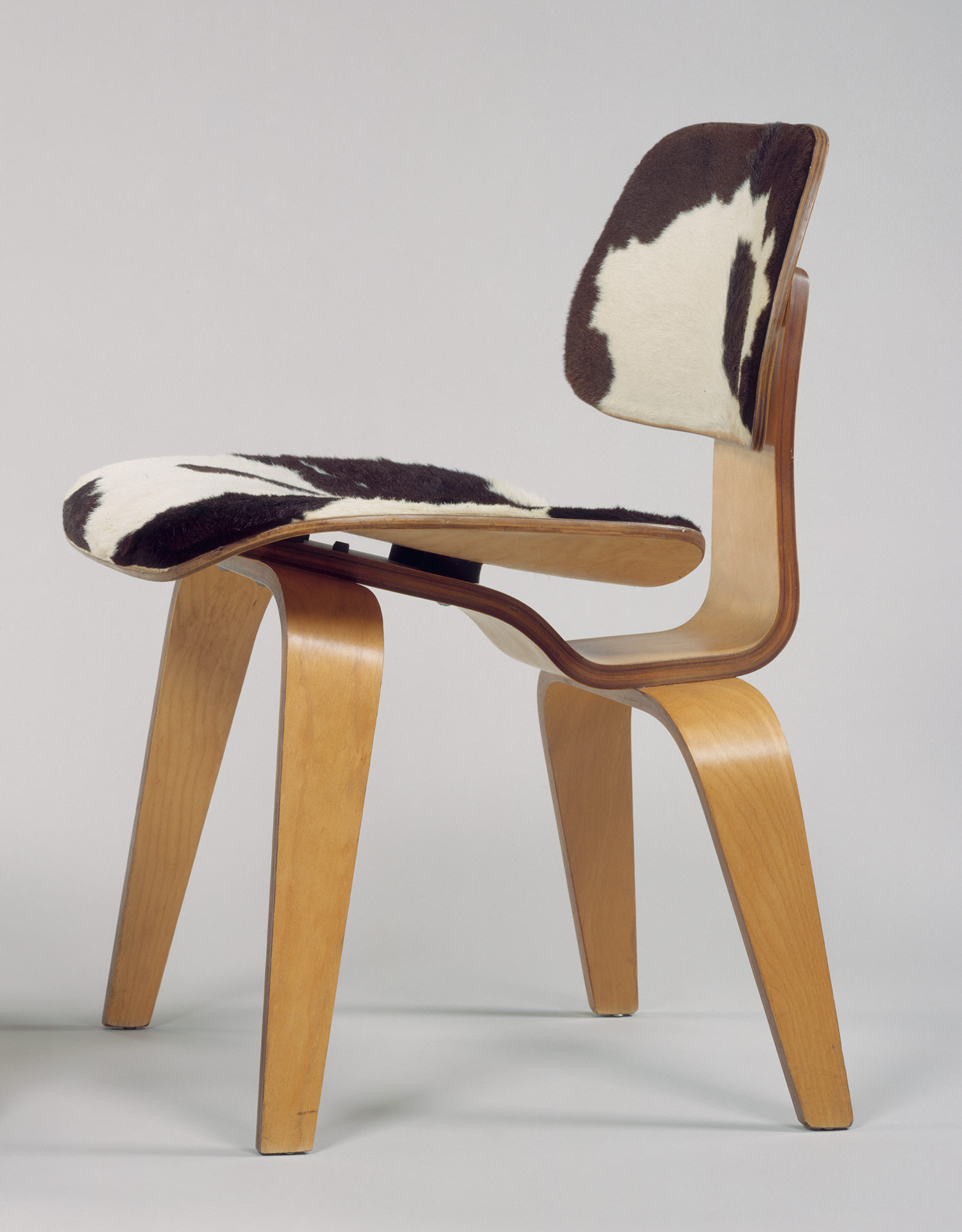 ---
DCW side chair, 1946
Charles Eames (American, 1907–1978)
Birch plywood, pony skin, rubber mounts; 28 3/4 x 21 3/8 x 19 1/2 in. (73 x 54.3 x 49.5 cm)
Gift of Mr. and Mrs. I. Wistar Morris III, 1984 (1984.556)
Eames ® is a registered TRADEMARK of Herman Miller, Inc.

As prominent figures in the postwar Good Design movement, Charles and Ray Eames sought to create inexpensive, comfortable, and modern furniture that could be mass-produced, consistently using plywood in their prototypes. This LCW chair (Lounge Chair Wood) is the result of years of research and experimentation with molded plywood furniture. It is one of the most influential examples of postwar American design, and is still in production today. The chair is made of separate back, seat, and leg sections of molded plywood fastened together on a rubber shock-mounted spine, lending flexibility to the chair and making it more responsive to the human body. The lightweight, durable chair was originally produced in ash, oak, rosewood, and walnut plywoods. A small number of the early models, such as this one, featured pony skin on the back and seat panels.
Related