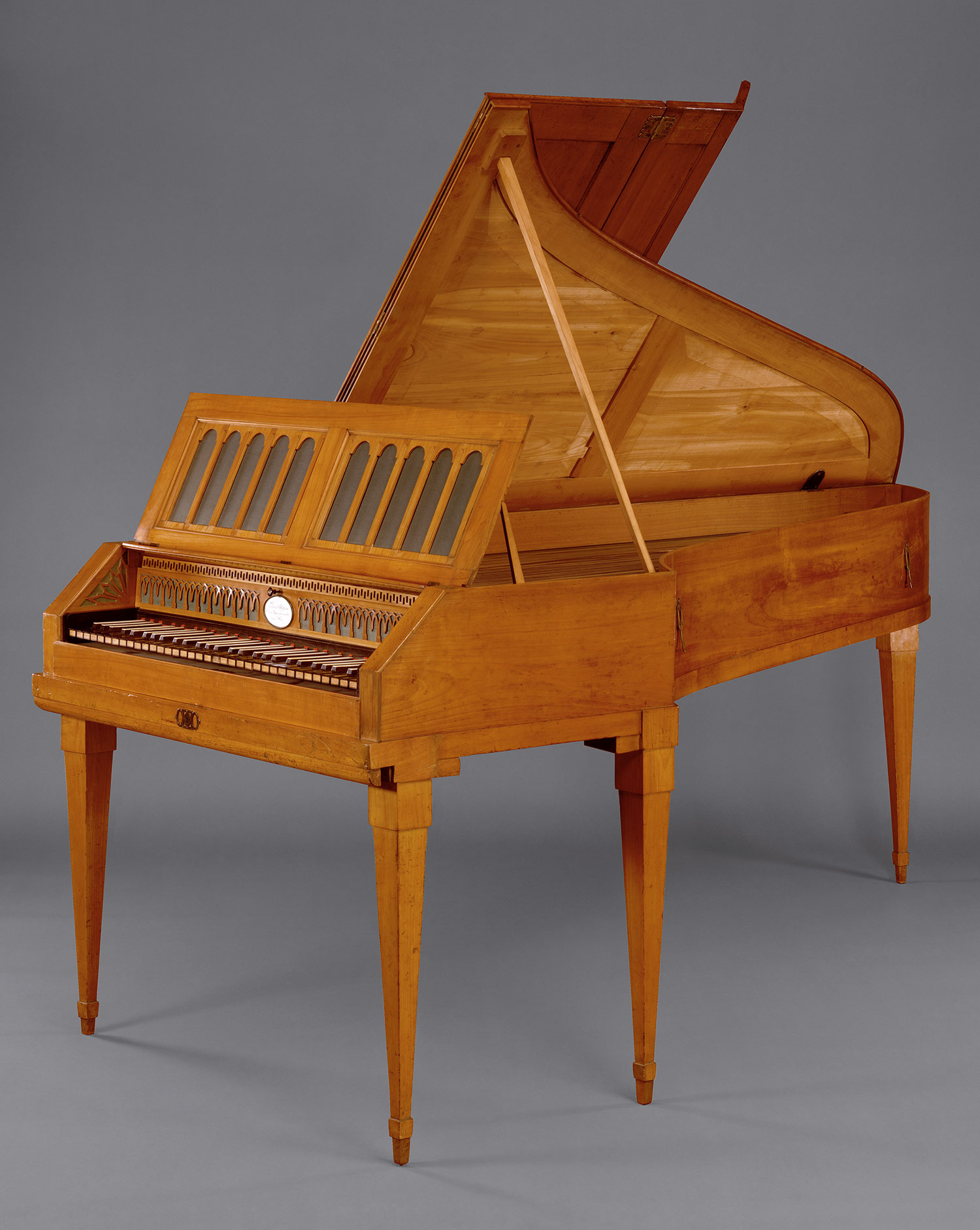 ---
---
Related Multimedia
Gigue in G Major K 574 by Wolfgang Amadeus Mozart (1754–1791) played by Michael Tsalka at The Metropolitan Museum of Art, August, 2012.
Grand piano, ca. 1790
Ferdinand Hofmann (Viennese, 1756–1829)
Vienna, Austria
Wood and various materials; Total L. 82 7/8 in. (210.5 cm); W. 37 1/2 in. (95.3 cm)
Gift of Geraldine C. Herzfeld, in memory of her husband, Monroe Eliot Hemmerdinger, 1984 (1984.34)
This beautifully preserved cherry-wood piano, which retains the maker's fragile wax seal on a label inside, was built by Ferdinand Hofmann, a leading member of Vienna's civic keyboard-maker's association. He became its president in 1806 and won a court appointment. The striking, almost architectural decor of this instrument typifies the maker's early work. Knee levers lift the dampers and a knob over the nameplate operates a mute, or moderator. The instrument has a five-octave range (sixty-one notes) and is double-strung in the bass and middle registers and triple-strung in the treble.
Related