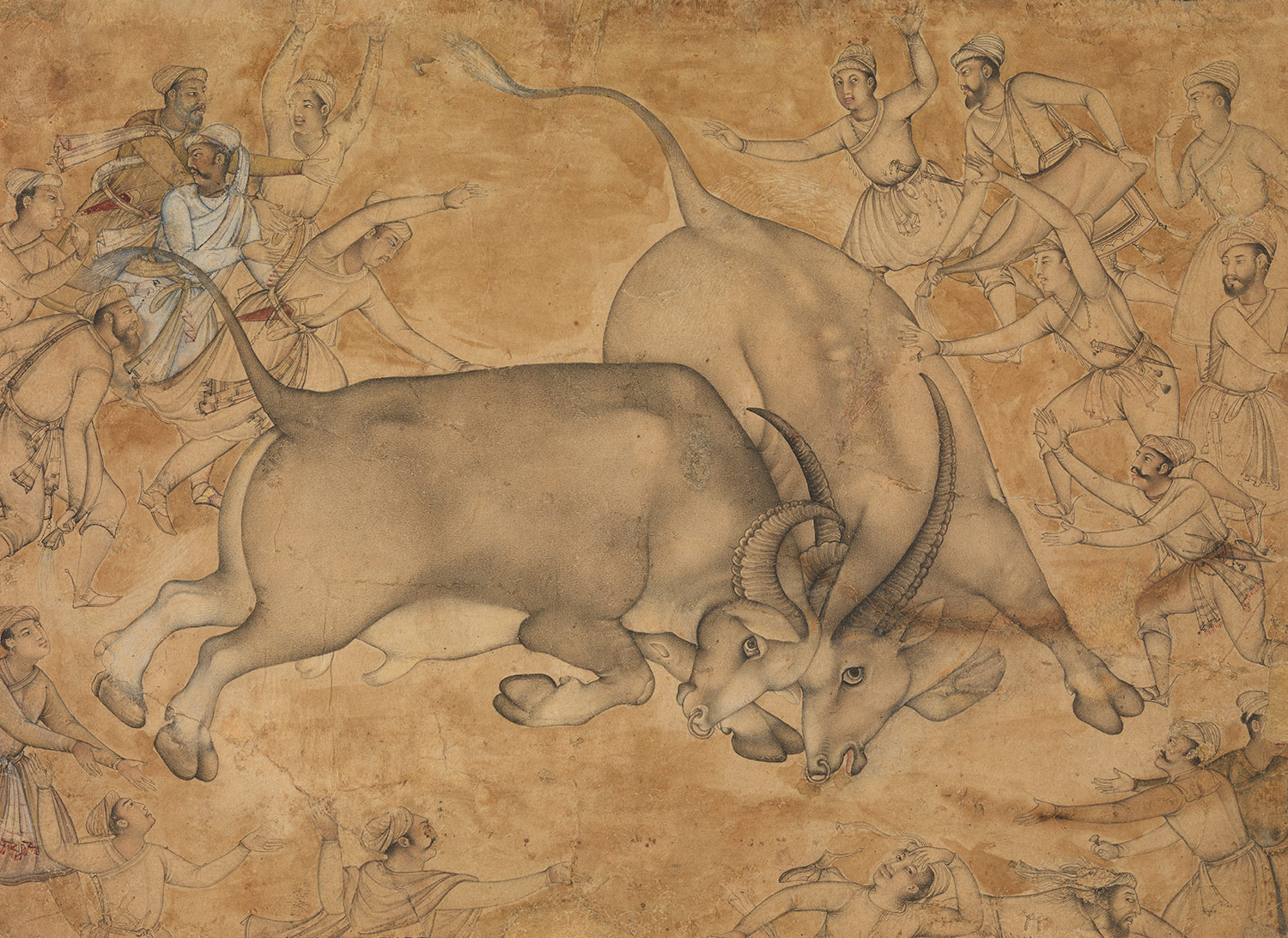 ---
---
Related Multimedia
Philippe de Montebello (Director Emeritus) and Michael Barry (Department of Islamic Art)) discuss Buffaloes in Combat (1983.258) (July 2008).
Buffaloes in Combat, late 16th century; Mughal
Attributed to Miskin
India
Ink and colors on paper; H. 6 7/8 in. (17.5 cm), W. 9 1/2 in. (24.1 cm)
Harris Brisbane Dick Fund, 1983 (1983.258)
These snorting, stamping buffaloes were drawn and tinted by Miskin, Akbar's most incisive animal painter, in recollection of an actual combat staged for the entertainment of the emperor and members of his immediate circle. Animal combats, whether between elephants, buffaloes, tigers, or smaller beasts, were frequent events at court, viewed by the emperor and his guests from a terrace or rampart. Miskin's draftsmanlike style is unmistakable, and his gift for conveying both the inner spirit and outer form of animals probably inspired Akbar to summon him for the present assignment. By delicate modulations of tone, which he achieved with invisibly small brushstrokes, Miskin modeled the animal masks and bodies into tautly rounded forms, ornamental yet starkly powerful. The Mughal artist stopped action at the most telling instant and achieved such a degree of empathy that we are practically able to hear the animals bellowing.
Related