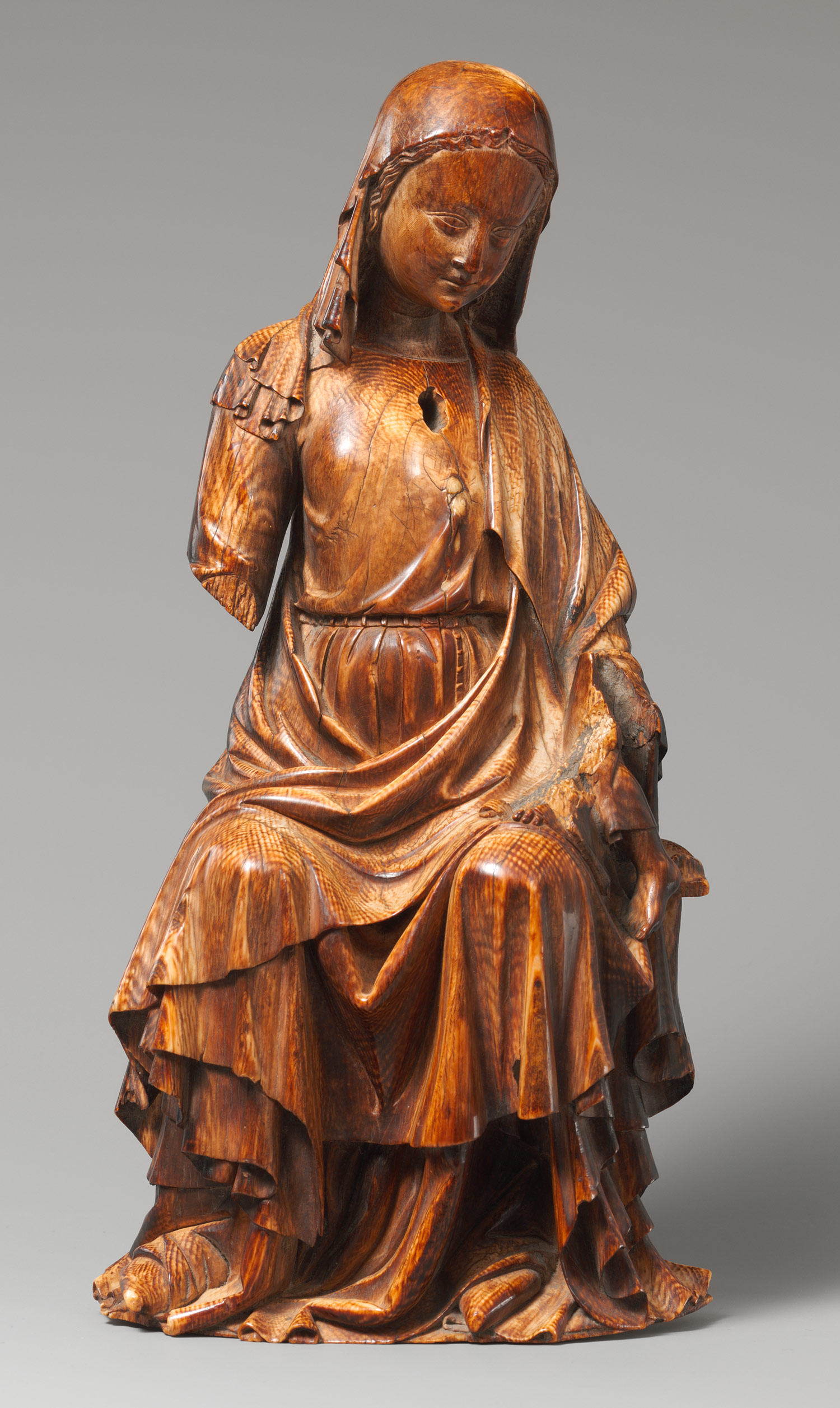 ---
---
Related Multimedia
Philippe de Montebello (Director Emeritus) and Peter Barnet (Department of Medieval Art and The Cloisters) discuss Enthroned Virgin and Child (1979.402) (July 2008).
Enthroned Virgin and Child, ca. 1300
England (probably London)
Elephant ivory; 10 3/4 x 5 5/16 x 3 3/4 in. (27.3 x 13.5 x 9.6 cm)
The Cloisters Collection, 1979 (1979.402)
Once enclosed within an ivory or perhaps silver tabernacle, this ivory statuette of the Virgin and Child is a rare surviving example from thirteenth-century England. It was used as a personal devotional object, the statues were made at a time when the cult of the Virgin had reached its peak of popularity. The composition emphasizes the reciprocal tenderness between the mother and child: the Virgin turns slightly to her left to face the now-missing infant Christ. The rich, reddish brown surface may be the result of staining with walnut oil or some other agent.
Related