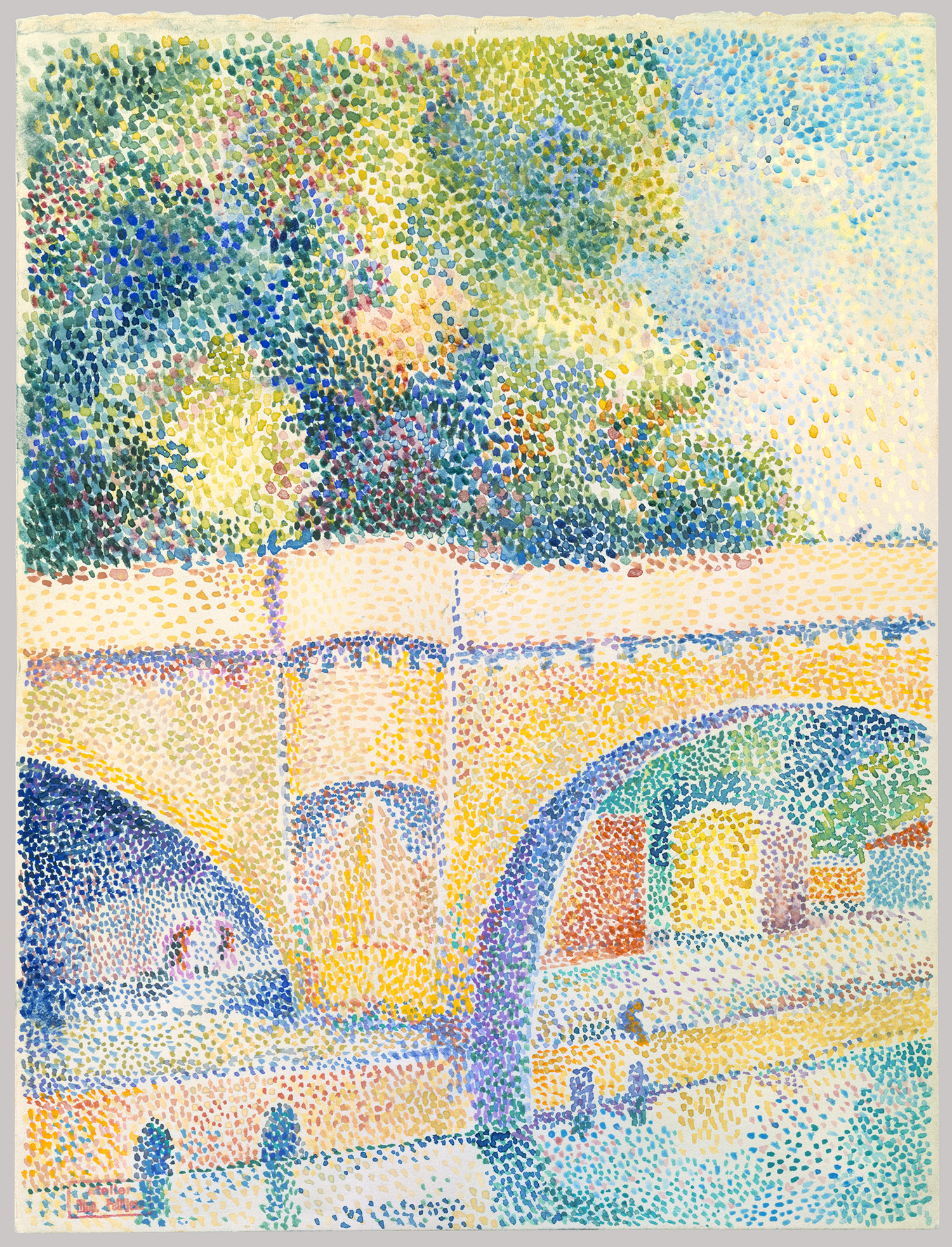 ---
The Pont Neuf, ca. 1912–14
Hippolyte Petitjean (French, 1854–1929)
Watercolor and gouache on paper; 9 7/8 x 7 1/2 in. (250 x 190 cm)
Robert Lehman Collection, 1975 (1975.1.681)


Hippolyte Petitjean mastered to perfection the Neo-Impressionist technique pointillism. A close friend of Georges Seurat, Petitjean took up Neo-Impressionism in 1886, and later exhibited on a regular basis with fellow practitioners. Although he gave up working in divided color for some years before the turn of the century, he resumed the dot technique around 1912, when he painted this luminescent watercolor. In his late watercolors, Petitjean used widely spaced round dots of pure color, leaving much of the paper surface untouched. This delicate pointillist sheet, glistening with light, was made along the Seine, looking downriver through the arches of the Pont Neuf toward the bathing cabins and trees by the place Henri IV. The Pont Neuf is the oldest bridge in Paris.
Related