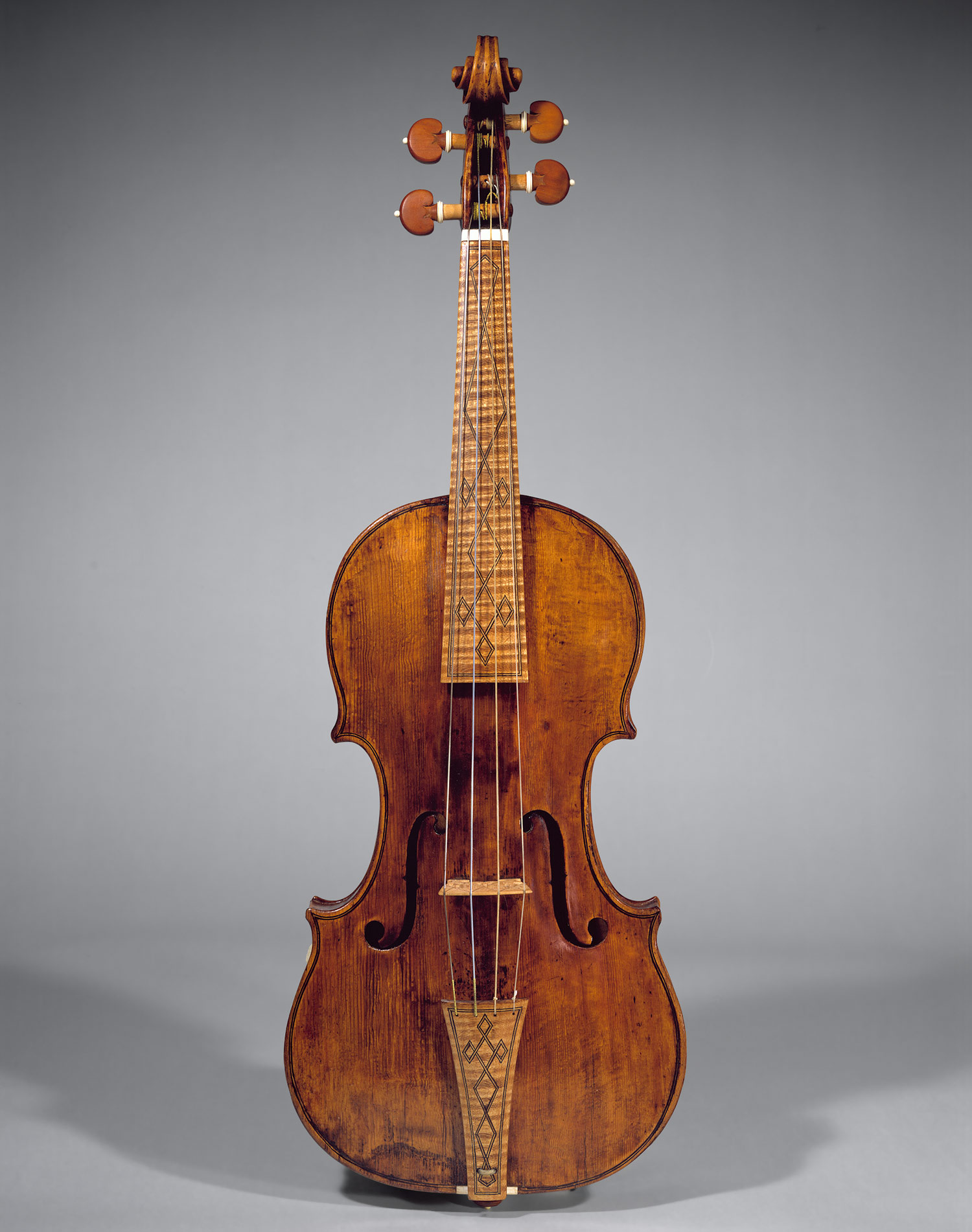 ---
---
Related Multimedia
Nicola Cosimi (fl. ca. 1708), Prelude from Select Preludes & Vollentarys for the Violin. Performed by Jörg-Michael Schwarz and recorded at The Metropolitan Museum of Art in February of 2010.
Violin, 1669
Nicolò Amati (Italian, 1596–1684)
Cremona, Italy
Spruce, maple, other woods; L. of body 13 13/16 in. (35 cm) (belly), L. of upper bouts 6 3/8 in. (16.1 cm), L. of middle bouts 4 3/8 in. (11 cm), L. of lower bouts 7 7/8 in. (20.1 cm)
Gift of Evelyn Stark, 1974 (1974.229)

The violins of Nicolò Amati (1596–1684), the preeminent violin maker of the Amati family of instrument builders, were known for their elegant design, responsiveness, and sweet sound, although they lacked the strength of violins by Stradivari and Guarneri "del Gesù." Nicolò Amati single-handedly carried on the Cremonese tradition of fine violin making after famine and disease in the years around 1630 had wiped out virtually all of the top violin makers; not surprisingly, violins from this period are very rare. Amati's many students included Andrea Guarneri, Giovanni Battista Rogeri, and possibly Jacob Stainer and Antonio Stradivari, among many others.
Related