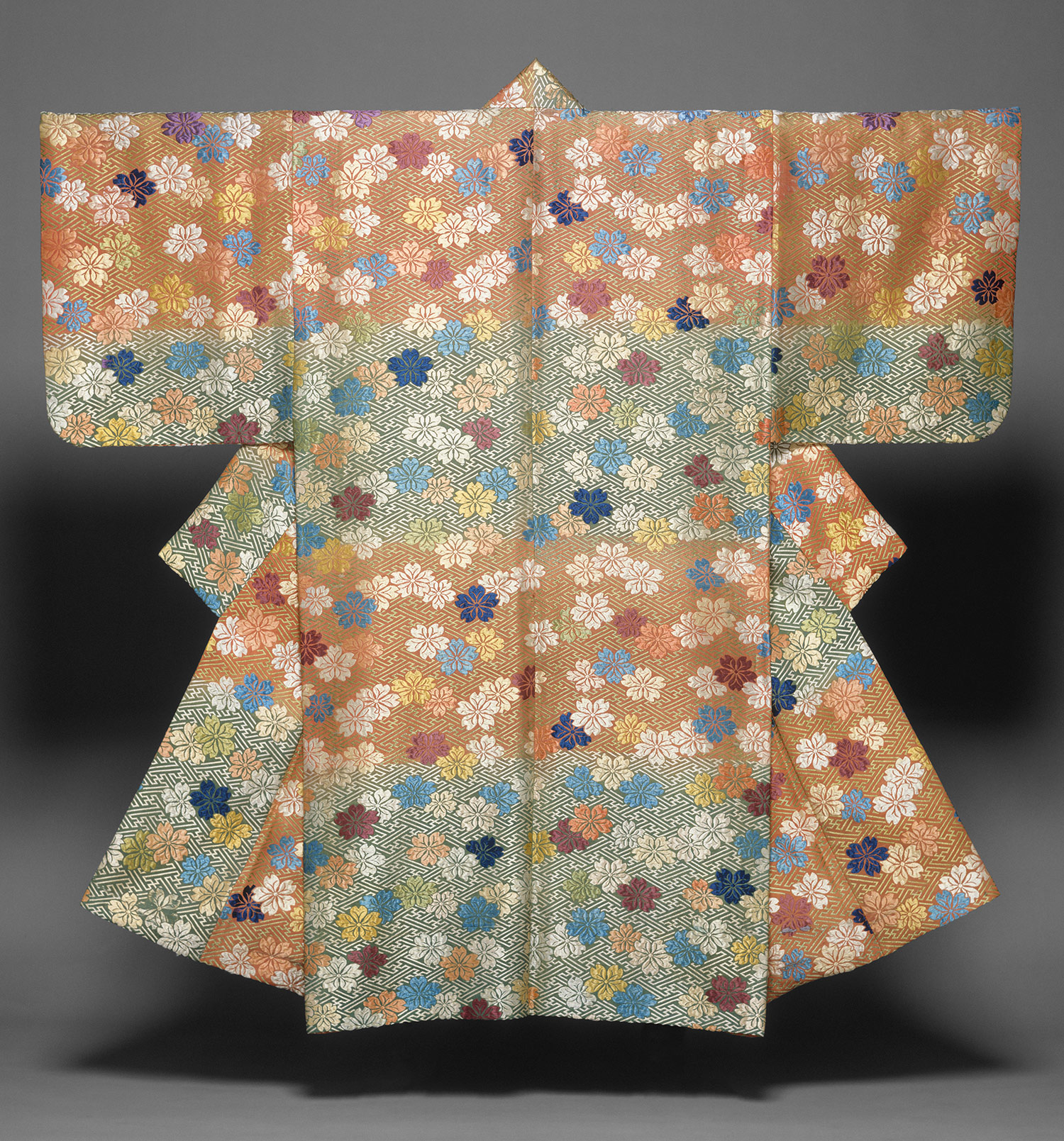 ---
Noh costume (karaori) with cherry blossoms and fretwork, Edo period (1615–1868), first half of 18th century
Japan
Brocaded silk twill; Overall 65 1/2 x 64 1/2 in. (166.4 x 163.8 cm)
Rogers Fund, 1919 (19.88.2)
An intense chromatic effect is achieved in this robe, with its cherry blossoms in a range of colors scattered over bands of red and green. Fallen within moments after their full flowering, the blossoms poignantly evoke the transience of human life, a central theme in Noh drama.
The karaori is usually worn as an outer robe for women's roles, and the inclusion of red places this costume in the category of robes "with color" (iroiri), making it appropriate for the role of a young woman.
Among the formal and technical characteristics of this costume that point to a date in the first half of the eighteenth century are the absence of metallic threads, the length and softness of the textile's floating silk pattern wefts, and the allover patterning that crosses the boundaries between the robe's alternating horizontal bands of red and green.
Related