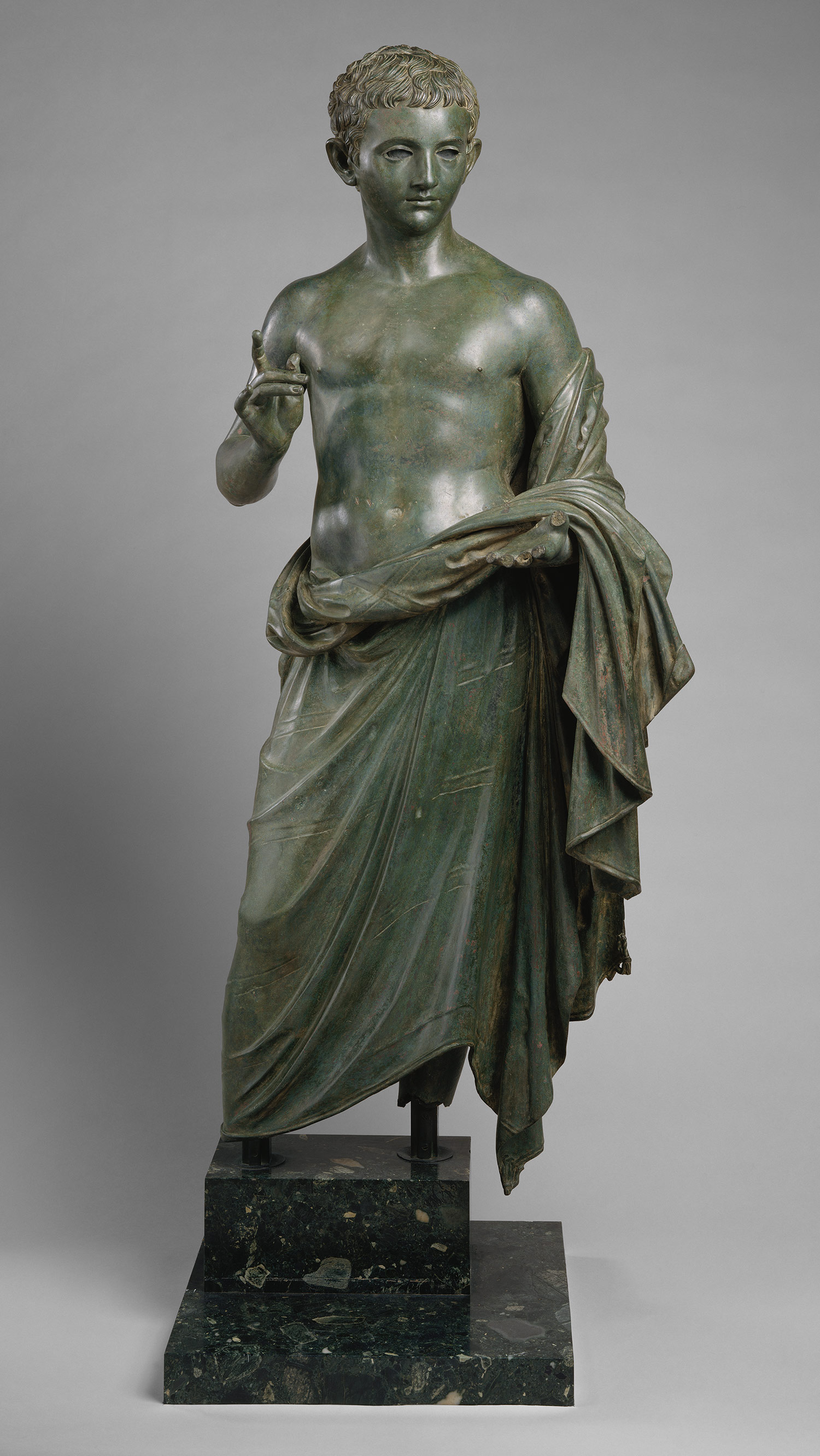 ---
---
Related Multimedia
Portrait statue of a boy, Late 1st century

b.c.

–early 1st century

a.d.

; Julio-Claudian
Roman
Bronze

H. 48 1/2 in. (123.2 cm)
Rogers Fund, 1914 (14.130.1)
The privilege of establishing a public portrait in Republican Rome was based primarily on social status acquired through political and military achievement. Hence, there were few, if any, representations of children. It was not until the advent of Augustus' new Golden Age that significant, imperial portraits of children began to be produced to underscore the dynastic aspirations, as well as the fecundity, of the Julio-Claudian family.
This lifesize bronze statue of a boy wearing a Greek himation (cloak) may well represent Gaius, the adopted grandson of Emperor Augustus. The statue was found on the eastern Mediterranean island of Rhodes, whose ancient Greek cities were wealthy, flourishing centers of commerce and culture during the Roman period.
The Romans considered works in bronze to be more prestigious than those made of marble, and bronze statues were common in the Roman period. However, lifesize bronzes are a rarity in modern collections because they were routinely melted down in the Middle Ages for their inherent metallic value. This notable example is part of a relatively small corpus of large-scale bronze portraits (05.30; 05.47) to have survived, and its quality attests to the superior artistic standards which ancient artists achieved.
Related