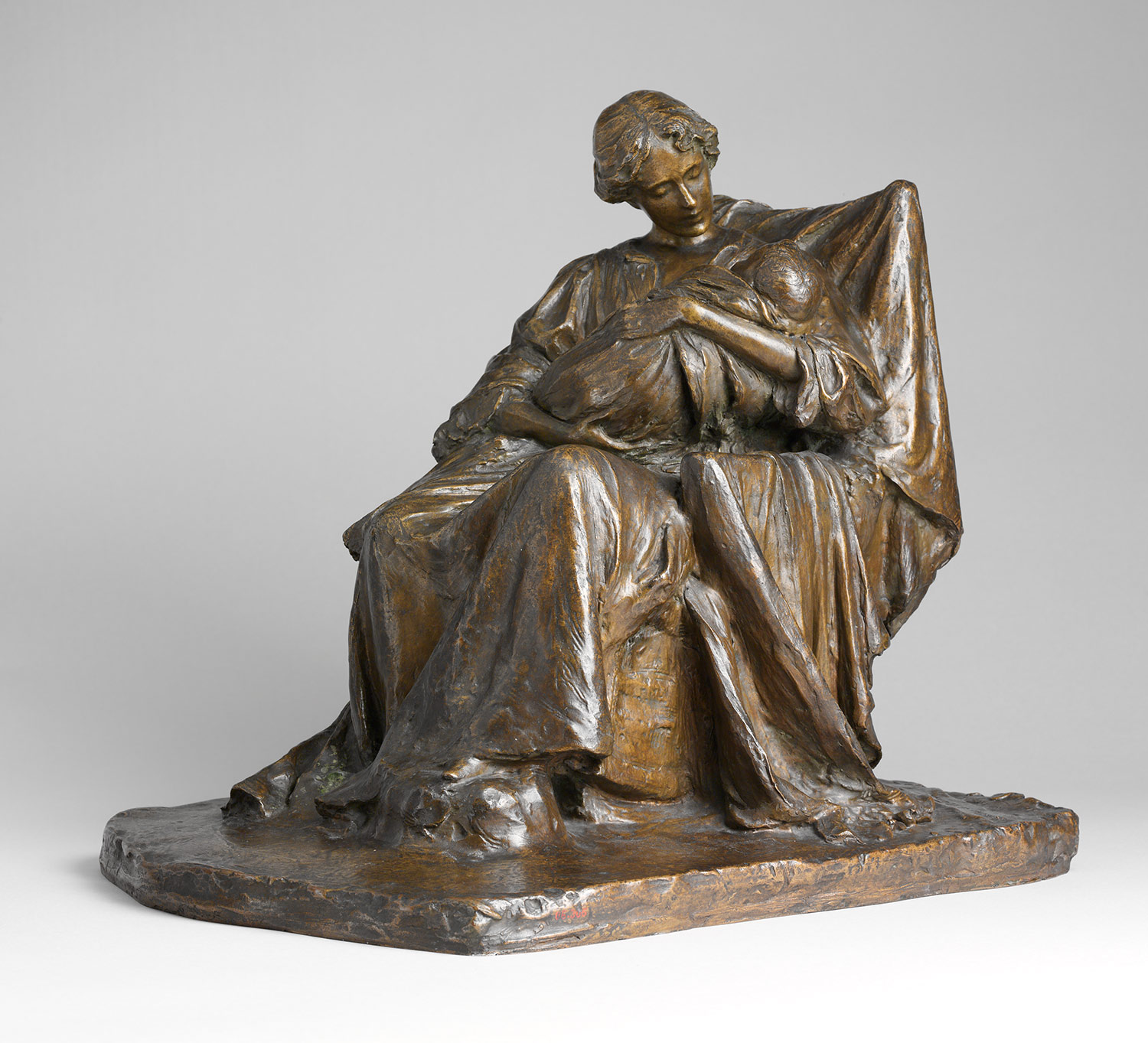 ---
A Young Mother, 1896; this cast, ca. 1906
Bessie Potter Vonnoh (American, 1872–1955)
Bronze; 14 x 12 1/2 x 15 1/2 in. (35.6 x 31.8 x 39.4 cm)
Rogers Fund, 1906 (06.306)
While many earlier sculptors focused on the religious or mythological associations of motherhood, Vonnoh found potential for meaningful expression in everyday life. Her first treatment of the mother-and-child theme, A Young Mother, records a precious moment between a new mother and her infant, whom she tenderly cradles. Margaret Gerow Proctor, Vonnoh's former classmate at the Art Institute of Chicago and wife of sculptor Alexander Phimister Proctor, served as the model for the mother. Vonnoh typically eschewed physical detail for sentiment: the faces of the mother and child are both indistinct—in the Museum's cast, the baby's eyes are but faint indentations on the surface. The blanket draped over the sides and back of the chair melds into the mother's skirt and further into the baby's dress. Only after the emotional bonds are perceived does one notice other charming aspects: the open neck of the mother's gown and her foot resting on a stool each enhance the naturalism of the composition.
Related